Ontario Tech establishes international emergency bursary
Program to support students from countries experiencing war or environmental catastrophe
March 23, 2022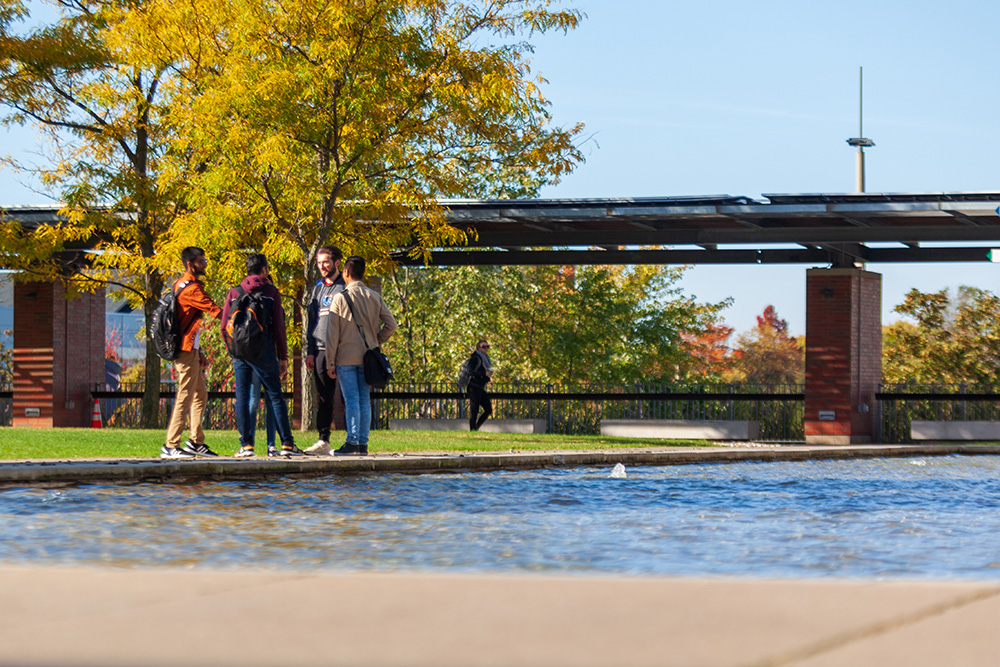 To underscore its commitment to champion student success and provide greater access to educational opportunities, Ontario Tech University has created an international emergency bursary for students transferring to Canada due to war or environmental catastrophe. This bursary builds upon past university humanitarian efforts, such as providing scholarships for Caribbean students affected by hurricanes, as well as sponsoring international students through the World University Service of Canada program.
There are 10 International Emergency bursaries valued at C$20,000 each and available to full-time international undergraduate and graduate students. Each bursary is renewable annually for a maximum of four years, provided students are in good academic standing. The funds will be applied directly to offset the cost of international tuition.
International students who may be eligible for this time-limited bursary should contact Ontario Tech's Student Awards and Financial Aid office, or email connect@ontariotechu.ca for further information. Students interested in transferring to Ontario Tech should contact futureinternational@ontariotechu.ca.
Quote
"Student success is a core principle at Ontario Tech and we are committed to further supporting our international student community. This bursary will aid students who are fleeing their country, as we're currently witnessing in Ukraine, as well as those experiencing humanitarian crises in other parts of the world."
-Dr. Joe Stokes, Registrar, Ontario Tech University