Ontario Tech's partnership with FEL Motorsports creates exciting hands-on learning opportunities for students
FEL Motorsports announces second year of partnership with Ontario Tech and the university's Automotive Centre of Excellence
April 29, 2022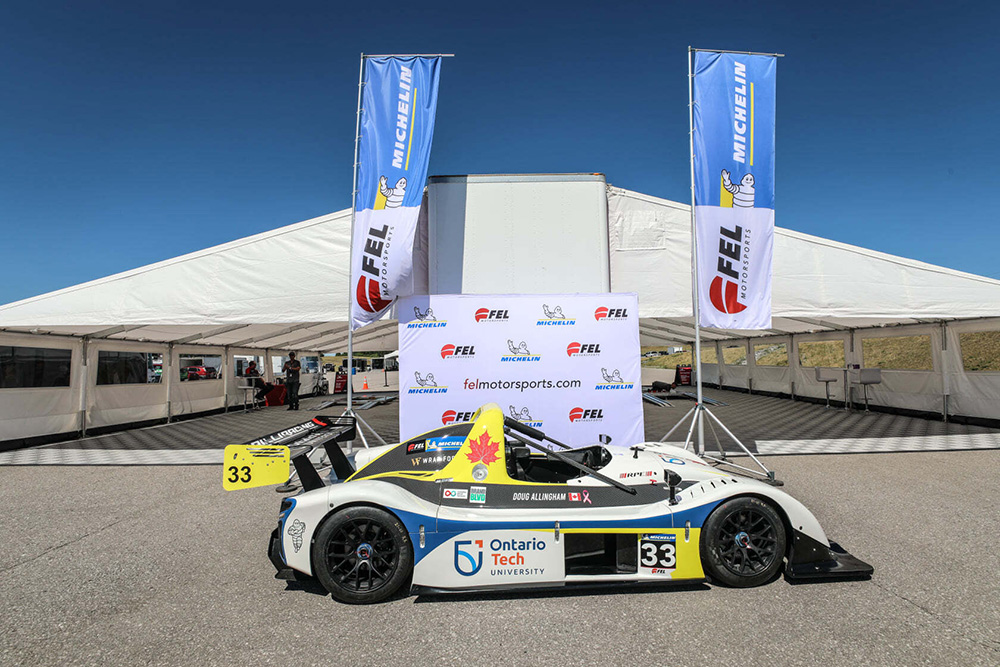 FEL Motorsports is excited to announce the signing of a second-year agreement with Ontario Tech University and the Automotive Centre of Excellence (ACE) in support of the Emzone Radical Cup Canada presented by Michelin (Emzone RCC) for 2022.
The partnership with Ontario Tech University is rooted in investing and encouraging youth interest in motorsports in Canada. The shared mission is to help students find internship and co-op placements with FEL Motorsports teams, sponsors, and manufacturers. FEL Motorsports is also offering volunteer student positions to two Ontario Tech University students for the 2022 season. The volunteers will get high-level hands-on experience working in a professional racing series and will learn technical and operational support.
ACE is home to one of the most sophisticated climatic wind tunnels in the world. ACE is stepping up again in 2022 to offer wind-tunnel testing to the champions of the TCR and GT4 classes in the Sports Car Championship Canada presented by Michelin.
Quote
"FEL Motorsports has become a valuable component of Ontario Tech's experiential learning program and we are thrilled to continue this partnership. Industry collaborations such as this one are among the many reasons our students succeed. Providing students with real-world experiences alongside industry experts equips them with the tools and knowledge they need as they pursue their careers."
-John Komar, Executive Director, ACE at Ontario Tech University