Roger Anderson's legacy lives on with Regional Chair's Classic
Annual golf event raises $290,000 for community institutions
June 13, 2022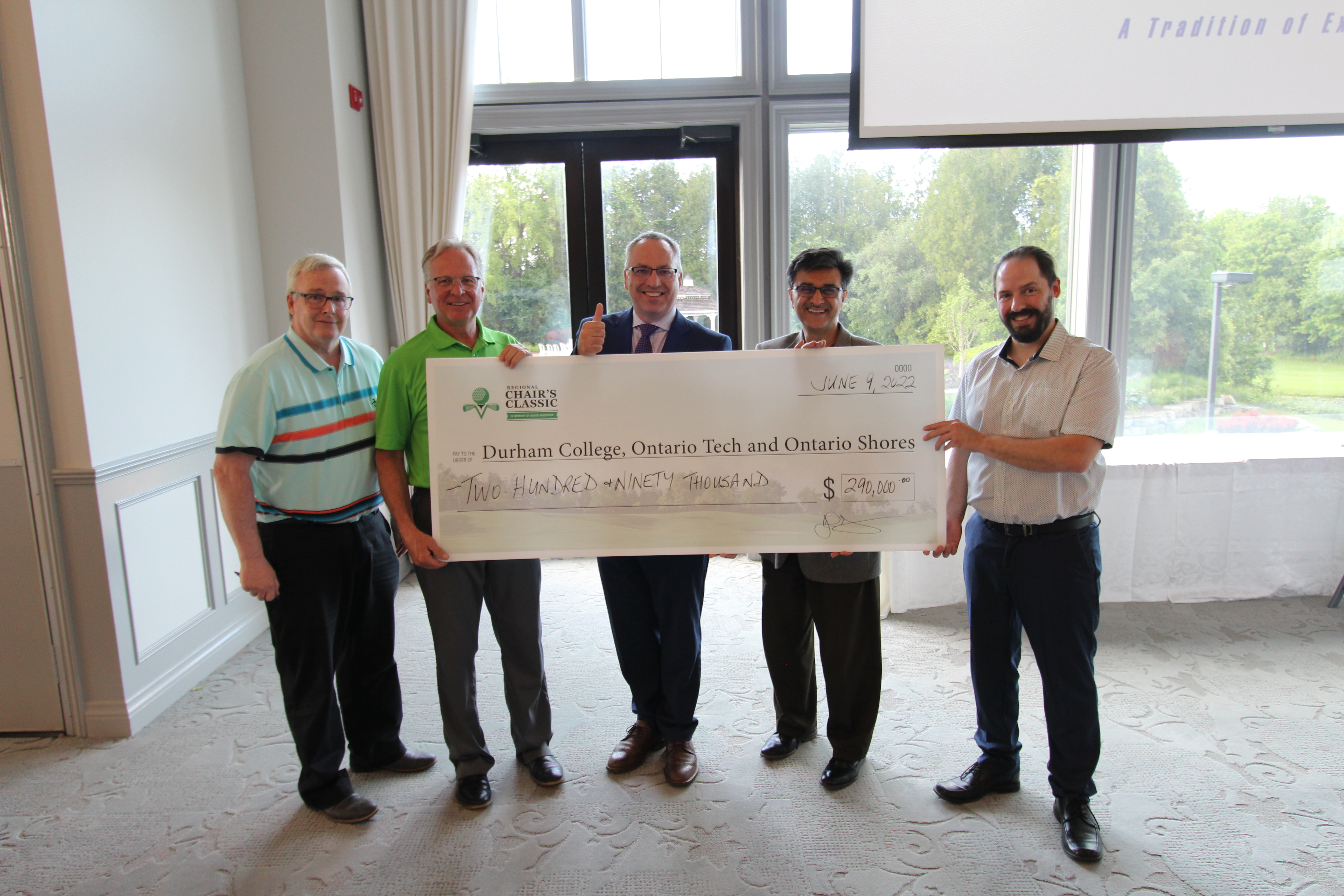 AJAX, ONTARIO – On June 9, 200 golfers took to the links for the 24th Regional Chair's Classic, in memory of Roger Anderson, who served as Chair of Durham Region from 1997 to 2018. Hosted in-person for the first time since the pandemic began, the tournament took place at Durham Region's Deer Creek Golf and Country Club.
This year's event raised $290,000 for students in financial need at Durham College and Ontario Tech University. Funds will also go towards youth programs at Ontario Shores Centre for Mental Health Sciences. Thanks to the generosity of participants and supporters, the event has raised over $7.2 million since the Classic first began.
"I can think of no better way to honour Roger Anderson's memory than by coming together as a community for a day of camaraderie and fun, while also raising money for our students in need and for Ontario Shores Centre's invaluable youth programs," says Regional Chair John Henry. "This year's tournament was a wonderful demonstration of the good we can achieve when the community rallies together to help make education and mental health programs accessible to all."
Don Lovisa, President, Durham College; Karim Mamdani, President and CEO, Ontario Shores Centre for Mental Health Sciences; and Dr. Steven Murphy, President and Vice-Chancellor, Ontario Tech University were in attendance for the evening's cheque presentation to offer their gratitude on behalf of their respective institutions.
Media contacts
Elyse Carney
Communications and Marketing
Durham College
elyse.carney@durhamcollege.ca
Bryan Oliver
Communications and Marketing
Ontario Tech University
bryan.oliver@ontariotechu.ca
Andrea Marshall
Director, Communications and Public Affairs
Ontario Shores Centre for Mental Health Sciences
905.430.4055 ext. 6581
marshalla@ontarioshores.ca