Ontario Tech University reaffirms long-term commitment to downtown Oshawa location
University's purchase of land parcel along Bruce Street signals exciting new era for downtown campus location
July 22, 2022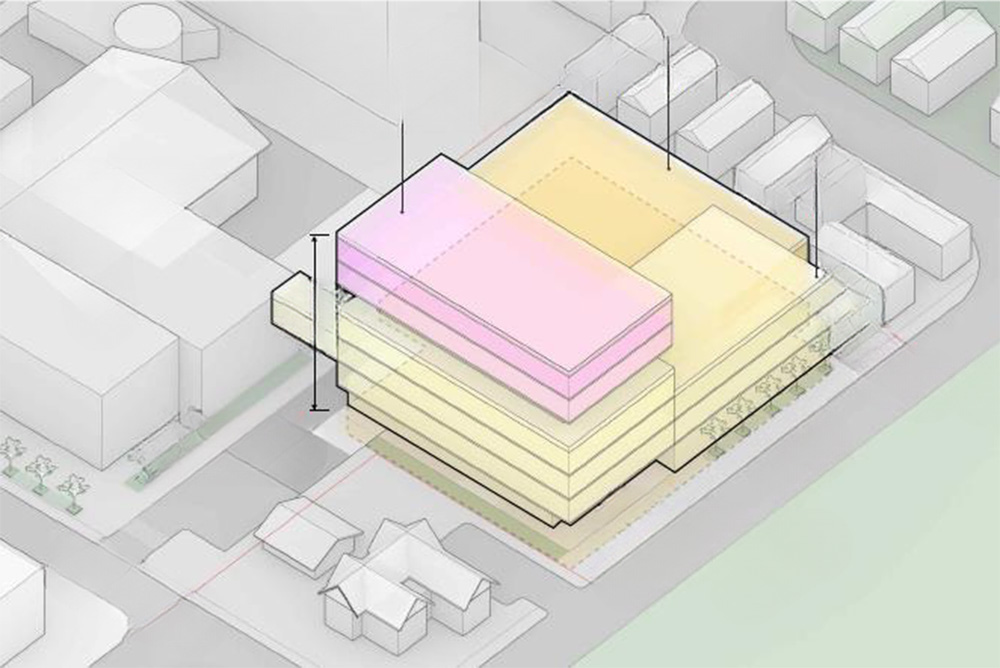 For nearly 15 years, Ontario Tech University has maintained a thriving campus presence at its downtown Oshawa location. The university's Faculty of Education and Faculty of Social Science and Humanities have long had their homes in downtown Oshawa, and the university's historic Regent Theatre on King Street East now enters its second century as a lecture theatre by day and thriving community events venue by night.
Now, Ontario Tech will further enhance its long-term commitment to downtown Oshawa with the recent purchase of a parcel of land at 154 Bruce Street, adjacent to its existing operations in the 61 Charles Street Building. The new purchase of land along the north side of Bruce Street (east of Charles Street) signals exciting new growth opportunities for Ontario Tech in downtown Oshawa in the coming decades.
What comes next for 154 Bruce Street?
Ontario Tech will seek a Request for Proposals to begin exploring the possibilities for developing the Bruce Street property. This may include connecting a new multi-storey structure to the existing 61 Charles Street Building, creating a new academic hub as well as commercial spaces.
Proposals for the new building will consider the university's academic functions and establish the optimal footprint for future use that is mutually beneficial for the community. Construction is anticipated to begin in 2027, with the building being operational by 2030.
Quick facts about Ontario Tech's downtown Oshawa campus location
Home to the Baagwating Indigenous Student Centre since 2014
Home to the Faculty of Education since 2008
Home to the Faculty of Social Science and Humanities since 2010
Ontario Tech has owned and operated the refurbished Regent Theatre since 2009
Students in 2021-2022 (undergraduate and graduate): 2,591
Full-time and part-time faculty/staff: 190
Quotes
"Our new Bruce Street property is a vital component of Ontario Tech University's strategic vision to have purpose-built and high-tech facilities in downtown Oshawa. This academic hub is an investment in our future, as we look for more ways to deliver flexible and dynamic learning while meeting the needs of our growing campus community. Ontario Tech is excited to work with the City of Oshawa and our community partners to further enhance our presence in downtown Oshawa."
-Dr. Steven Murphy, President and Vice-Chancellor, Ontario Tech University
"The City of Oshawa is thrilled that Ontario Tech University is continuing to invest in downtown Oshawa with the purchase of 154 Bruce Street. This new space will support the future growth and expansion of Ontario Tech's vibrant downtown campus location where almost 3,000 students, faculty and staff bring a creative and exciting energy to our downtown."
-Dan Carter, Mayor, City of Oshawa
Gallery