Ontario Tech hosting virtual speaker series to advance disability rights around the world
Monthly sessions run from September to December
August 22, 2022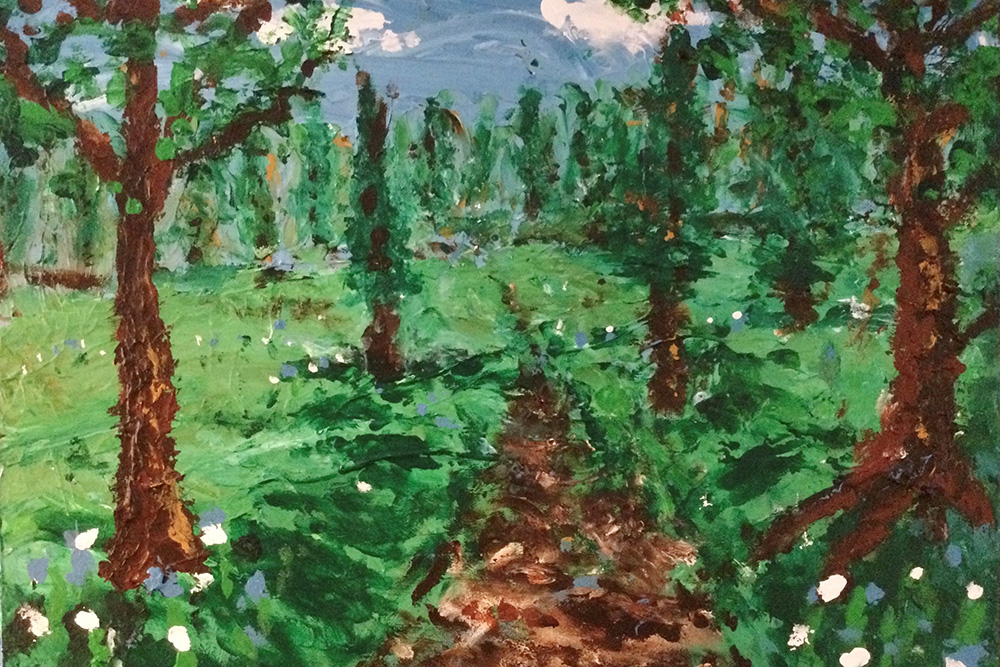 Approximately 12 per cent of individuals worldwide live with a disability. As the global population nears eight billion, that means about one billion people have a disability. Many live in developing countries or in places of conflict, where there are barriers to education, health care and other basic services. Many face violence and discrimination, and are deprived of their right to live independently.
With so many issues to discuss and resolve, Ontario Tech University's Institute for Disability and Rehabilitation Research (IDRR) will host a four-part series of virtual international forums, bringing leading experts together to help find answers and propose new directions. The series, Advocates Assembly: Disability Research from the Ground Up, will ask disability justice activists and disability-centered service providers how to frame the future of disability and rehabilitation research. The first series event is set for Wednesday, September 14.
"Persons with disability are entitled to free and equal access to health care, mental health supports, and rehabilitation," says series organizer Dr. Jen Rinaldi, Associate Professor of Legal Studies with Ontario Tech's Faculty of Social Science and Humanities (FSSH). "They deserve the tools and resources to live full lives in their communities. We hope these discussions will not just raise awareness, but also build the space for learning from leaders of international organizations."
The series will focus on a human rights framework, and how rights-based approaches to disability service provision compete with government responsibility, poverty, and colonial and imperial legacies. The project will also introduce Ontario Tech IDRR researchers to community-based experts and research principles, and the IDRR to wider disability communities.
Part one, Advancing Disability Rights Around the World, (Wednesday, September 14 from noon to 1:30 p.m.) will feature:
David Constantine, Co-Founder and Previous Director of Motivation: Freedom from Mobility. Motivation is internationally recognized as a leader in designing, producing, and distributing high-quality, low-cost wheelchairs for low-income countries.
Evelyn Kissi, Assistant Professor, College of Education, University of Ghana. Dr. Kissi has worked in North America, Africa, and Europe with not-for-profit organizations, women groups, education institutions, and disability advocacy groups.
Valentina Pomatto, Inclusive Development Advocacy Manager of Humanity & Inclusion (HI). HI teams act on the frontlines of the world's most pressing emergencies, promote disability rights, provide rehabilitation, and ensure people live safely after conflict.
Claude Tardif, President, International Society for Prosthetics and Orthotics (ISPO). ISPO is a global, multidisciplinary, non-governmental organization aiming to improve the quality of life for persons who may benefit from prosthetic, orthotic, mobility, and assistive devices—which enable people with mobility-related disabilities to achieve greater function and independence to participate in their societies.
Upcoming events in the series (all times Eastern):
Imagining Accessible Worlds (Wednesday, October 5, from 6 to 7:30 p.m.)
Centering Disability in Health Care (Wednesday, November 2, from noon to 1:30 p.m.)
Advocating for Disability Justice (Wednesday, December 7, from 6 to 7:30 p.m.)
Anyone in the community can register for any or all of the four events.  Live captioning and American Sign Language (ASL) translation will be provided.   
This series is funded by a Social Sciences and Humanities Research Council of Canada Connection Grant, and is jointly sponsored by Ontario Tech's Faculty of Social Science and Humanities, and Faculty of Health Sciences, as well as the Canadian Chiropractic Memorial College.
Gallery
---
Media contact
Bryan Oliver
Communications and Marketing
Ontario Tech University
289.928.3653 (mobile)
bryan.oliver@ontariotechu.ca