Longtime education executive to lead Ontario Tech's Board of Governors
University announces appointment of Laura Elliott and new Board executives
September 20, 2022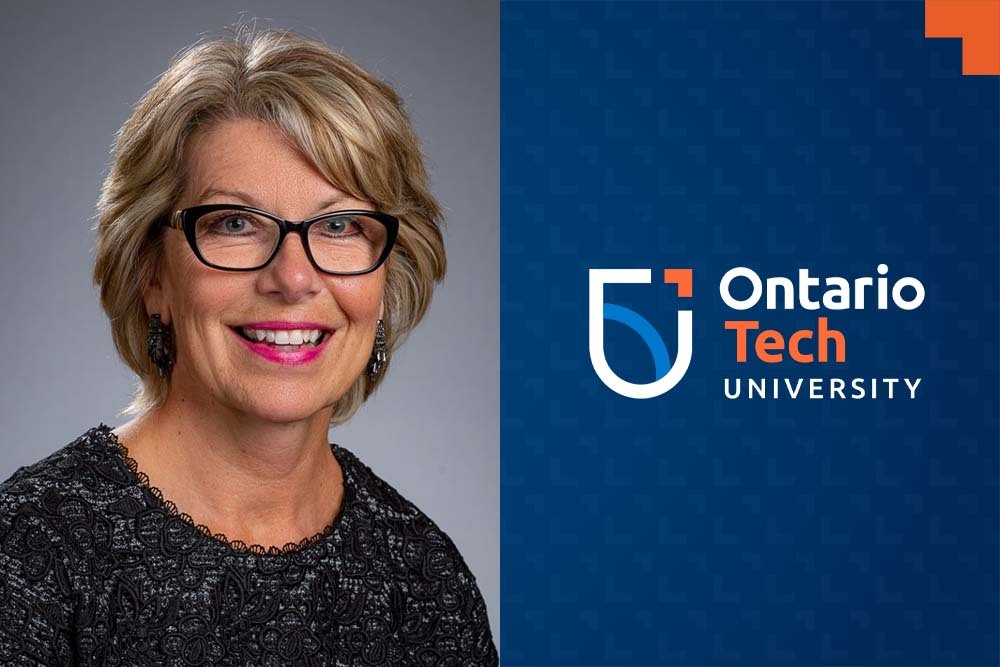 Prominent education administration leader Laura Elliott will deepen her roots at Ontario Tech University as the university's new Board of Governors Chair, beginning a one-year term on September 1, 2022. Ms. Elliott has served as a university Governor since 2018.
Ms. Elliott's more than 30 years in education administration includes serving as Director of Education and Secretary of the Board for the Thames Valley District School Board from 2013 to 2019. 
Among her other previous positions, she was Superintendent of Education (Student Success/Learning to 18) with the Ontario Ministry of Education; Manager of Membership Records with the Ontario College of Teachers; and Superintendent of Education with the Durham District School Board.
Ms. Elliott has also served on the Executives of both the Council of Ontario Directors of Education (CODE) and the Public Council of the Ontario Directors of Education, as President of the Ontario Public Supervisory Officers' Association (OPSOA), and as a Senate member at Western University.
Currently, Ms. Elliott is serving as the Executive Director of the Council of Ontario Directors of Education.
Related link:
Ms. Elliott succeeds Mr. Dietmar Reiner as Chair.
Under Mr. Reiner's tenure as Board Chair, the university navigated the unprecedented COVID-19 pandemic with an emphasis on student success, engagement and well-being. The university also opened Shawenjigewining Hall, home to Ontario Tech's Faculty of Health Sciences, Office of Student Life, Continuous Learning, the Ontario Tech Student Union and Mukwa's Den, an Indigenous space that offers a home away from home for Indigenous students, and space for all students to connect and learn from Indigenous culture and resources. We also wish to thank outgoing Board members Stephanie Chow and Francis Garwe for their service and commitment to our university.
University appoints new Board executive membership


Quotes
"Ontario Tech University is pleased to welcome Laura Elliott as its new Board of Governors Chair. Laura's breadth of education and governance experience will be an asset to the university. Her knowledge of educational institutions and dedication to student success positions her well to serve as Chair and to build upon the university's history of strong leadership."
-Dietmar Reiner, 2020-2022 Chair, Board of Governors, Ontario Tech University
"As Board Chair, I am committed to reinforcing the university's impressive track record for delivering quality education for our students and for conducting innovative research to improve the lives of others and the planet through the ethical application of technology. I am excited to lead the Board of Governors as we continue to advance the university's vision and mission. I sincerely thank outgoing Chair Dietmar Reiner for his commitment and contributions as a Board member."
-Laura Elliott, Incoming Chair, Board of Governors, Ontario Tech University
"I would like to congratulate Laura Elliott on becoming Chair of our Board of Governors. We have had the good fortune of working with Laura over the past four years and she has demonstrated great leadership in Chairing Audit and Finance through a global pandemic, while also demonstrating her commitment to Academic Council as a member for the past two years. Laura is a leader and understands the roots of Ontario Tech as well as our ambitions. I would like to welcome her and thank Dietmar Reiner for his friendship, professionalism, and commitment to Ontario Tech as outgoing Chair."
-Dr. Steven Murphy, President and Vice-Chancellor, Ontario Tech University
Media contact
Shane MacDonald
Communications and Marketing
Ontario Tech University
905.261.1705 (mobile)
shane.macdonald@ontariotechu.ca
---
About Ontario Tech University
A modern, forwarding-thinking university, Ontario Tech advances the discovery and application of knowledge to accelerate economic growth, regional development and social innovation. We inspire and equip our students and our graduates to make a positive impact in a tech-focused world. For us, it's not only about developing the next tech breakthrough. Understanding and integrating the social and ethical implications of technology differentiates us as university. Learn more at ontariotechu.ca.