Ontario Tech's Brilliant Catalyst Challenge zeroes in on clean technologies and net-zero emissions
Dozens of Canada's top young innovative changemakers participated in a 10-day hackathon hosted by the university
September 12, 2022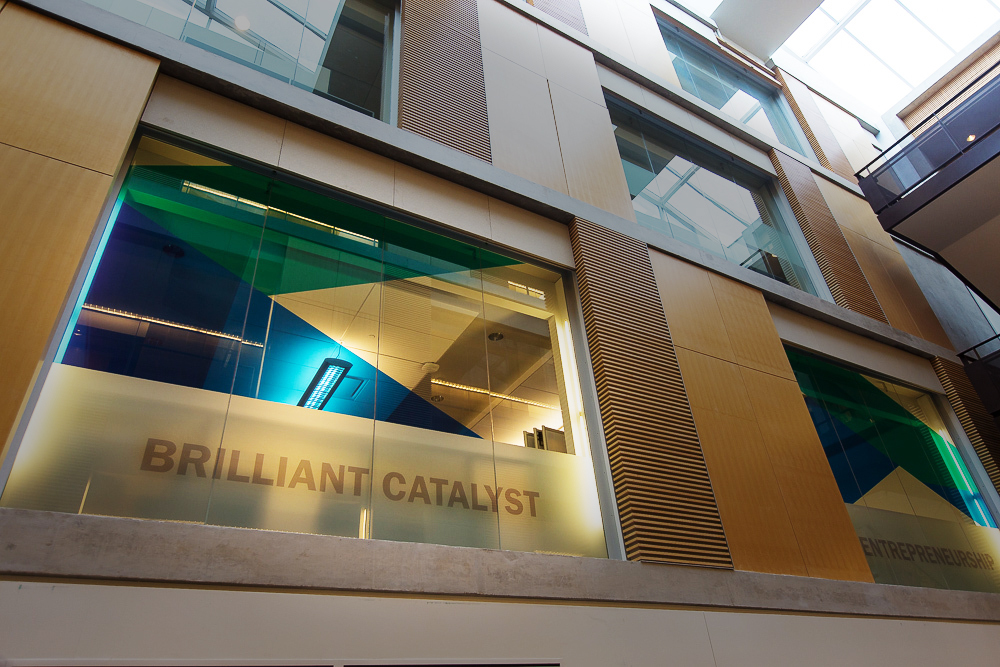 With Canada committed to reaching its energy goal of net-zero carbon emissions by 2050, the transition to a cleaner society needs brilliant new ideas.
About a third of Canada's energy comes from non-renewable resources. In 2020 alone, Canada consumed 8,129 petajoules (PJ) of energy (278 gigawatt hours, enough to power 208.5 million homes). What if we could find a way to make non-renewable energy sources cleaner and more sustainable, rather than dropping them altogether? What if there were innovative ways to decrease our excessive energy consumption?
In an effort to support Canada's transition to net-zero emissions, Ontario Tech University's Brilliant Catalyst innovation hub hosted its annual Catalyst Challenge, with $18,000 in prize money provided to winning teams to develop their ideas. The winning teams were also invited to join the Brilliant Catalyst's incubator program to access funding, mentorship, and resources to propel their business idea forward. The 10-day hackathon event was sponsored by Nuclear Promise X (NPX), Invest Durham, Invest Peterborough, and Bruce Power.
The challenge, held virtually from August 8 to 17, attracted 83 students from across Canada, representing 19 different post-secondary institutions. Under the guidance of industry experts and mentors, students collaborated in multi-disciplinary teams to develop innovative ideas aiming to reduce, switch, or improve energy consumption across the country.
The winning teams from this year's Catalyst Challenge are:
First: Smart Air – artificial intelligence solution for more efficient HVAC systems
Second: Exotic Logistics – automated smart switches for streetlamps
Third: GetReadyClean – innovative method for recycling single-use coffee cups
The Catalyst Challenge is one of many experiential learning programs offered by the Brilliant Catalyst that is being supported by the Experience Ventures Grant. Experience Ventures is a cross-institutional grant that provides funding to innovation hubs from across Canada to facilitate various experiential learning opportunities in entrepreneurship and innovation. Last year, the Brilliant Catalyst provided over 200 unique experiential learning opportunities through Experience Ventures.
Quote
"The annual Catalyst Challenge has become an integral part of our mission to propel the next generation of innovation changemakers. Through the support provided by Experience Ventures and all of our terrific sponsors, this year's Catalyst Challenge was able attract student innovators from across the country, coast-to-coast-to-coast!"
-Osman Hamid, Director of Creativity and Entrepreneurship, Brilliant Catalyst, Ontario Tech University