Relationship-building and fundraising expert appointed Ontario Tech University's Vice-President, Advancement
University announces appointment of James Barnett
September 28, 2022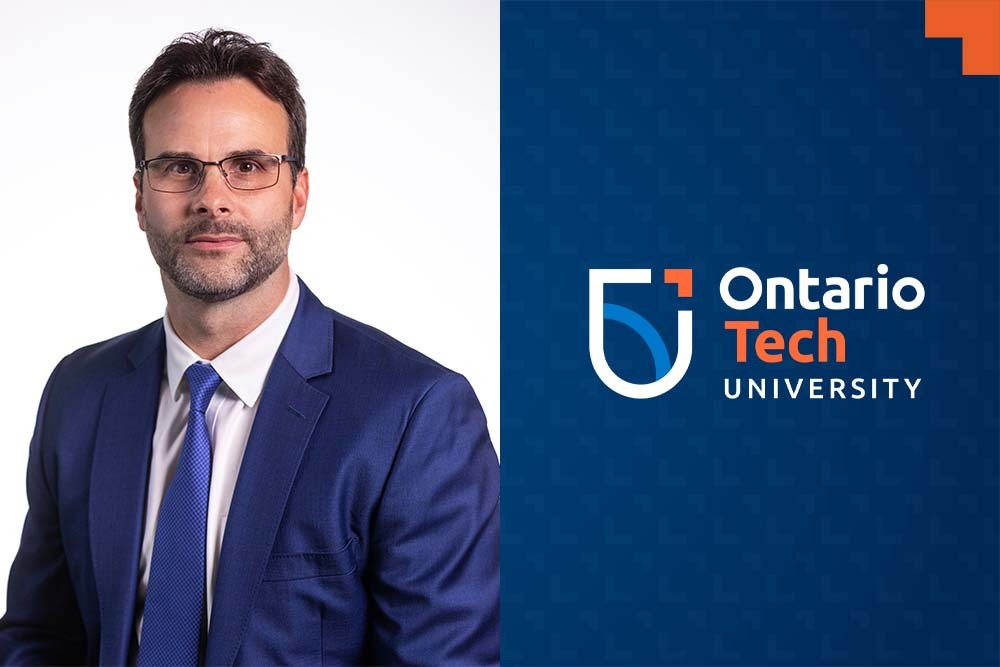 Ontario Tech University announces the appointment of James Barnett as the university's Vice-President of Advancement, effective Monday, October 3.
Mr. Barnett's role at Ontario Tech will involve furthering the university's academic mission, community impact and research leadership through strategic planning, fundraising and development. In promoting a diverse and inclusive community and building relationships with the university's community partners, donors and alumni, he will collaboratively grow the philanthropic culture across the university.
Mr. Barnett returns to the university from his previous role as a Senior Development Officer in the Office of Advancement in 2014. Since that time, he was with Toronto Metropolitan University (TMU), most currently in the role of Executive Director of Advancement. He is a seasoned professional and leader with 16 years' experience cultivating philanthropic relationships. In addition to Ontario Tech and TMU, his experience in fundraising capacities includes the Lakeridge Health Foundation and Red Deer College. As a focused fundraiser, he has a proven record of generating revenue growth for university priorities, and with the private, public, and not-for-profit sectors.
Mr. Barnett holds Bachelor of Education and Bachelor of Applied Health Sciences (Honours) degrees from Brock University.
The Advancement office's many ongoing initiatives include:
Women for STEM: Supports female students in fulfilling their potential in science, technology, engineering and mathematics (STEM)-based fields; register to participate in the Women for STEM Summit on Wednesday, October 12.
Student Relief Fund: Provides help with food, housing, utilities, transportation, clothing and medical expenses for students who have experienced unexpected financial hardships over the last couple of years.
Quotes
"I am thrilled to join Ontario Tech University as Vice-President, Advancement. The future of Ontario Tech and its students is one worth investing in. I am excited to share that message with our partners and advance the university's culture of giving."
- James Barnett, Incoming Vice-President, Advancement, Ontario Tech University
"I am pleased to welcome James Barnett to Ontario Tech University in the role of Vice-President, Advancement. His experience in creating, building and implementing advancement activities and development strategies within higher education will be an asset to the university and all our students as he helps share our incredible story. I look forward to working with James to ensure Ontario Tech attains the philanthropic support required to support its bold vision."
- Dr. Steven Murphy, President and Vice-Chancellor, Ontario Tech University
---
About Ontario Tech University
A modern, forwarding-thinking university, Ontario Tech advances the discovery and application of knowledge to accelerate economic growth, regional development and social innovation. We inspire and equip our students and our graduates to make a positive impact in a tech-focused world. For us, it's not only about developing the next tech breakthrough. Understanding and integrating the social and ethical implications of technology differentiates us as university. Learn more at ontariotechu.ca.