Maclean's 2023 university rankings affirm Ontario Tech's impressive reputation for a student experience based on quality
Magazine's annual summary highlights Ontario Tech's excellence in student services and new research grants
October 18, 2022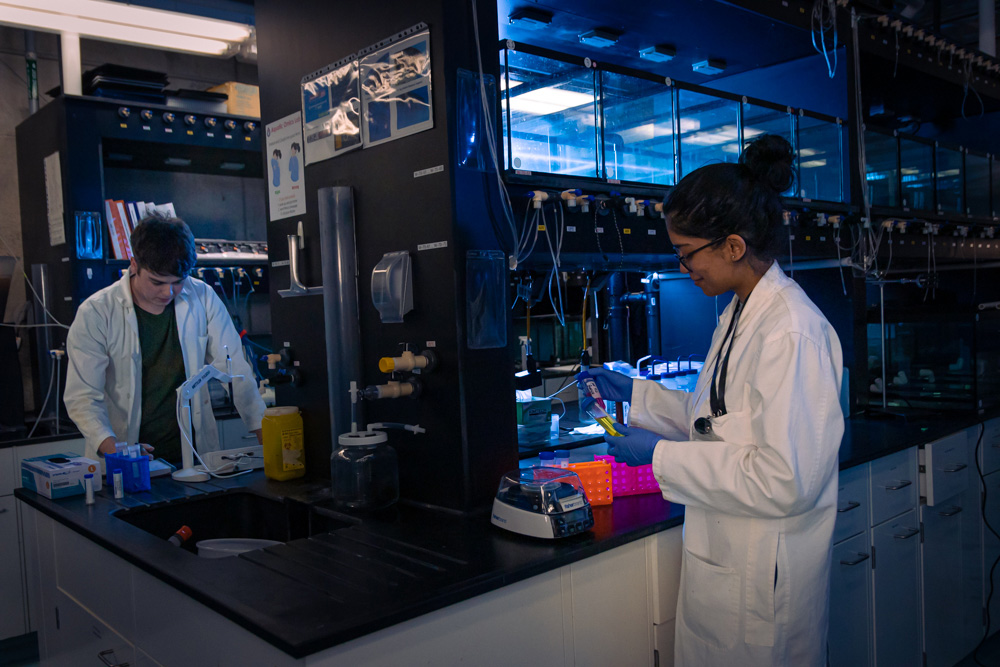 As one of Canada's newest research-intensive universities, Ontario Tech University continues to post strong results in a broad range of categories in the annual Canadian post-secondary rankings published by Maclean's magazine.
Among Canada's 19 'primarily undergraduate universities' listed by Maclean's, Ontario Tech's strong performance in the rankings included Top-3 placings in:
Reputational survey
Student services (including academic advising and mental-health services)
Total research dollars (No. 2)
Social science and humanities grants (No. 1)
Medical/science grants
Library acquisitions (No. 1)
Ontario Tech's rising trajectory
In the past five years, Ontario Tech's national reputational ranking has jumped from No. 11 to No. 3. In the 'overall/combined' category, Ontario Tech placed No. 9, maintaining the Top-10 position it has held for the past several years. A decade ago, Ontario Tech ranked No. 15 overall. It also now holds the No. 2 spot in Ontario.
With its growth in applicants far surpassing the provincial system average in recent years, Ontario Tech's strength in experiential- and work-integrated learning opportunities has made it a university where career-minded students want to be. Employers and industry partners across a variety of dynamic sectors are looking to Ontario Tech's advanced education ecosystem and unique research environment to discover the innovation leaders of tomorrow.
Market-driven programs for undergraduate study… and beyond
While Ontario Tech distinguishes itself as an undergraduate university with 75 program options and 30 college-to-university transfer programs, the university's graduate program offerings have expanded widely since the 2005 creation of the School of Graduate and Postdoctoral Studies. The university offers more than 35 master's and doctoral programs and is the academic destination for a growing number of postdoctoral fellows.
Learn more about Ontario Tech
Did you know?
This survey marks the fourth year the university appears in the Maclean's rankings with its new Ontario Tech University brand.
Quote
"Ontario Tech University's consistent success and growth in the Maclean's rankings and other major national and international post-secondary surveys showcase our commitment to excellence in all of our teaching and learning practices. We are proud of how these results reflect student satisfaction, strong research achievements, and our drive to improve lives through the ethical application of technology. With astonishing reputational momentum, Ontario Tech is clearly a university destination where students want to be."
-Dr. Steven Murphy, President and Vice-Chancellor, Ontario Tech University
Media contact
Bryan Oliver
Communications and Marketing
Ontario Tech University
289.928.3653 (mobile)
bryan.oliver@ontariotechu.ca