Ontario Tech's ongoing mask directive continuing until further notice
October 20, 2022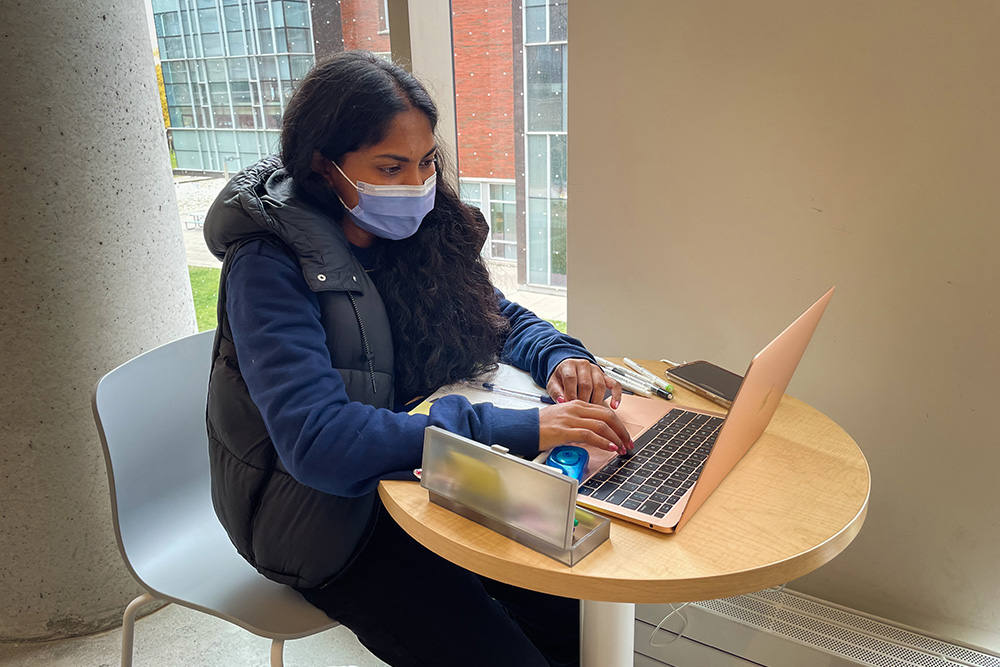 The health and well-being of the campus community remains Ontario Tech University's top priority.
To help minimize the spread of COVID-19, the university's existing mandatory mask directive will continue in all university buildings until further notice. 
We must stay vigilant in the face of new variants and the flu season. Masking is not only important for the health and safety of the campus community, but also protects the most vulnerable. The university's mask directive will help us to continue enjoying on-campus learning and social activities in a safe environment.
It's also important that every member of our campus community continues to act responsibly and do their part to ensure we remain safe and healthy by following these additional preventive health measures:
Remain up-to-date on vaccinations, securing the maximum number of doses available to you, when eligible. This remains the best protection against the worst effects of COVID-19 and its variants, and is the most important way to protect public health.
Stay home if feeling unwell or if you have tested positive for COVID-19, and follow the university's reporting guidelines.
Keep up-to-date with the latest public-health information from the Province of Ontario and Durham Region.
The university will adjust its operations or health and safety measures as necessary to keep its campus safe, and communicate any changes as health conditions on the ground evolve.