Ontario Tech researcher co-authors study examining social connections and pandemic trading trends of institutional investors
FBIT researcher Dr. Xinyao Zhou examined the selling behaviour of fund managers in pandemic hotspot cities or those with strong social ties to hotspots
February 10, 2023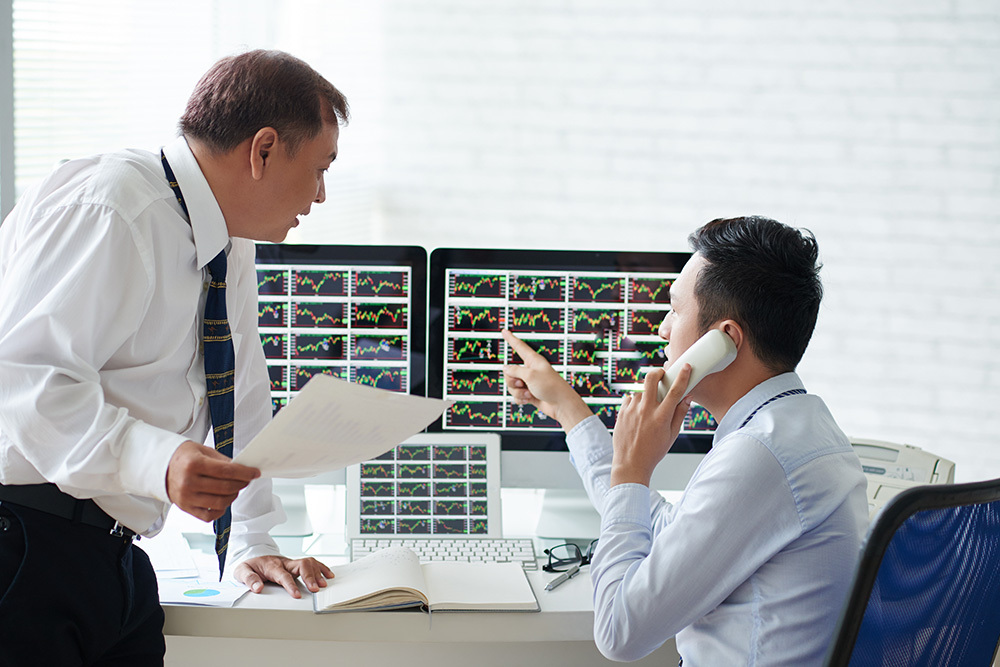 The beginning of the COVID-19 pandemic was a period of great uncertainty and fear that affected people through public health measures, supply chain issues, and financial conditions.
In early 2020, Dr. Xinyao (Joseph) Zhou, Assistant Professor, Faculty of Business and Information Technology (FBIT) at Ontario Tech University, and two research partners observed a large amount of selling in the stock market. Dr. Zhou, along with Dr. Shiu-Yik Au, Assistant Professor, University of Manitoba, and Dr. Ming Dong, Professor, York University, set out to examine the performance of mutual fund managers based on their social connectedness to pandemic hot zones to determine what effect it may have had on their financial decision-making.

"Behavioural finance theory states that people who are exposed to disastrous events will change their risk aversion attitude," Dr. Zhou says, "When people are panicked, they tend to oversell their stocks."

Dr. Zhou and his co-authors researched this phenomenon in a study titled Does Social Interaction Spread Fear among Institutional Investors? Evidence from COVID-19, a paper recently accepted in the journal Management Science.
The study confirms mutual fund managers in pandemic hotspots, such as New York, Los Angeles, Chicago and Seattle, had higher selling rates than mutual fund managers in non-hotspot areas.

Using Facebook's Social Connectedness Index, they also examined how fund managers in non-hotspots that were socially connected to a hotspot performed, finding that they also exhibited over-selling behaviour.
Dr. Zhou says their findings shows fund managers in hotspots oversold by about eight per cent more than average, while fund managers socially connected to hotspots oversold by about 10 per cent.
"Social connections may share their sentiment, but that sentiment may end up being detrimental to investors. People tend to overreact to negative information or news – this is rooted in our human nature."
While the researchers observed behavioural bias in some fund managers connected to pandemic sentiment, others were not as affected.
"We do find that smarter managers, more-skilled managers, can be immune to these kinds of behavioural bias. They can learn from past events and avoid making those mistakes."  
Behavioural finance theory is gaining greater traction as more evidence shows that traditional finance theory, which assumes people behave rationally, has some flaws.
"Market anomalies can be explained when examining them from a behavioural finance lens. Money and emotion go together."
In an increasingly social world, the study's findings offer guidance to institutional investors and policy-makers, to understand social sentiments and their effects during a market downturn.
Gallery
---
Media contact
Shane MacDonald
Communications and Marketing
Ontario Tech University
905.261.1705
shane.macdonald@ontariotechu.ca