Ontario Tech researcher to lead international study that promotes gender inclusion in scientific pursuits
Faculty of Education's Dr. Robyn Ruttenberg-Rozen will address United Nations 'Road to Recovery' research priorities
April 26, 2023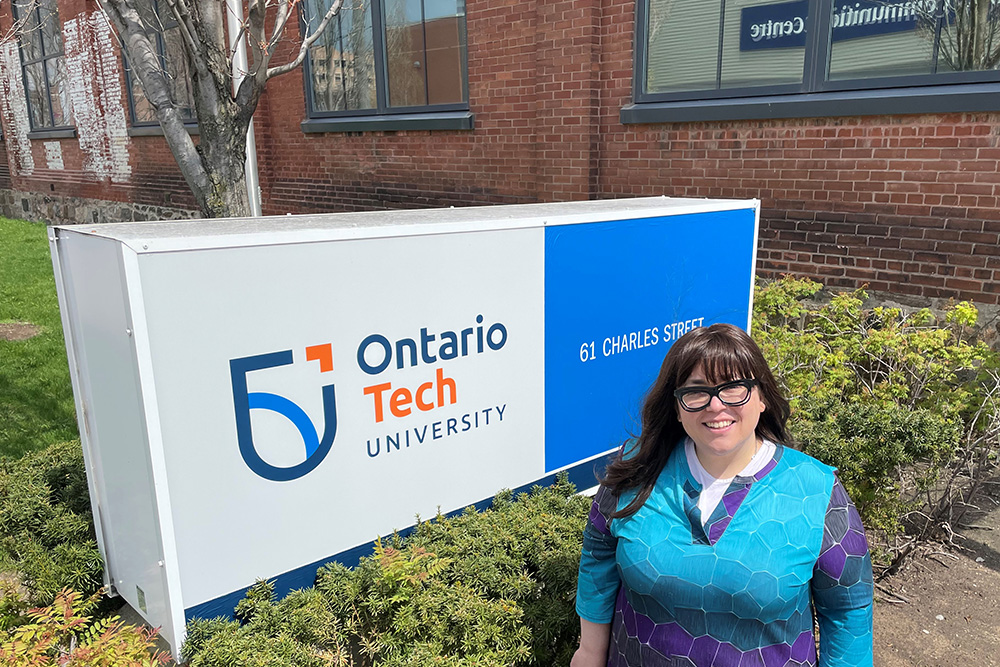 Ontario Tech University Faculty of Education researcher Dr. Robyn Ruttenberg-Rozen will lead a global study to support the inclusion of marginalized undergraduate women working within the fields of science, technology, engineering and mathematics (STEM, sometimes also referenced as STEAM, where the additional 'A' references the Arts), whose opportunities have been diminished both before and during the pandemic period.
The two-year project fronted by Dr. Ruttenberg-Rozen's IDEASS (Innovation, Digital spaces, Equity and Access Studies in STEAM) Lab at Ontario Tech, will be funded by the Government of Canada's 's New Frontiers in Research Fund (2022 Special Call – Research for Post-pandemic Recovery). Administered by the federal tri-agency research funding programs, the New Frontiers initiative supports cutting-edge research projects whose findings and contributions have the potential of high reward for Canada. The Ontario Tech-led project is valued at nearly $500,000.
The study will answer the objectives of the United Nations' Research Roadmap for the COVID-19 Recovery by addressing the underlying causes of gender inequities and exploring how stimulus and recovery programs can include diverse women's voices and promote gender-transformative change.
The interdisciplinary, transcontinental, and intercultural research team includes co-applicants and collaborators:   
Robert Elkington (Trent University, Canada)
Xoliswa Majola (University of KwaZulu-Natal, South Africa)
Zwelinzima Ndevu (Stellenbosch University, South Africa)
Juuso Nieminen (Ontario Tech University, University of Hong Kong)
Nichole Powell (Emory University, United States)
Randhir Rawatlal (University of KwaZulu-Natal, South Africa)
Surendra (Colin) Thakur (Durban University of Technology, South Africa)
Dr. Ruttenberg Rozen's Ontario Tech research focus areas include equity and inclusion in STEM education, and innovative practices and interventions to support all learners, with particular emphasis in the areas of disabilities and mathematics.
Quote
"The COVID-19 pandemic has magnified exclusionary practices towards women within STEM fields. It has also extended long-standing inequities for women that existed prior to the pandemic. This means the voices and innovations of women have largely been absent from STEM recovery efforts. In our study we have an incredible group of international researchers working alongside women in STEM. Through this project we support the women's reframing of the deficit 'women in STEM' discussions as they engage in post-pandemic recovery solutions specifically for women in their communities."
-Dr. Robyn Ruttenberg-Rozen, Assistant Professor, Faculty of Education, Ontario Tech University 
Media contact
Bryan Oliver
Communications and Marketing
Ontario Tech University
289.928.3653 (mobile)
bryan.oliver@ontariotechu.ca