Ontario Tech University announces Jamie Bruno as Vice-President, People and Transformation
Role will oversee university's human resources functions, including the flexible work plan evolution
April 4, 2023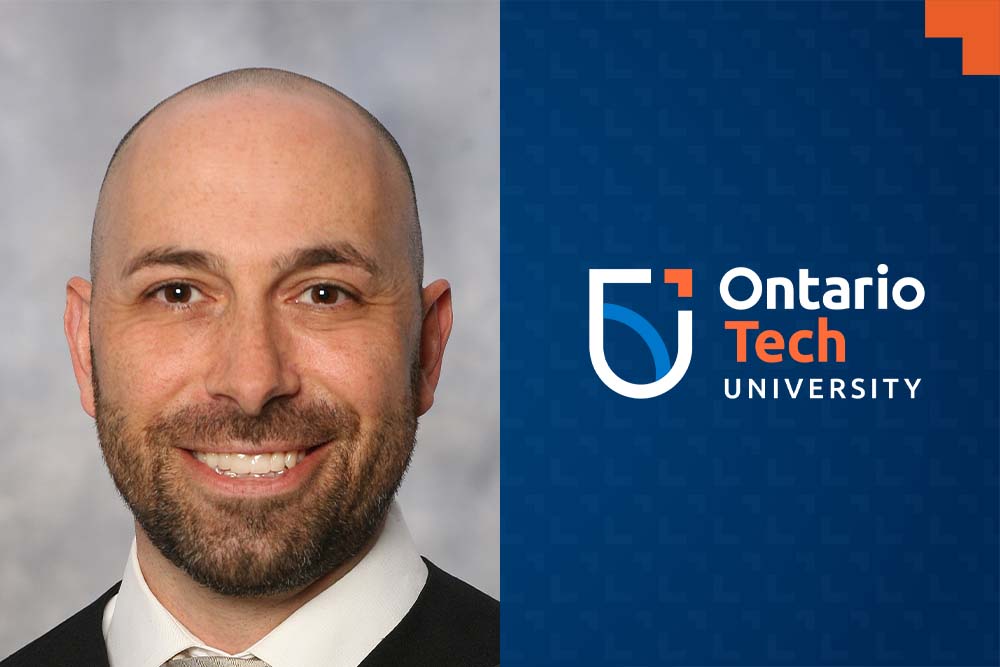 Ontario Tech University announces the appointment of Jamie Bruno as the university's new Vice-President, People and Transformation, effective April 3, 2023.
This expanded role will include:
Overseeing our flexible work plan evolution, including future-of-work modelling and creating and monitoring key success indicators and the associated performance and operations dashboards;
Building transformative workplace practices, experiences and overall engagement through improved digitization and access to information;
Integrating data systems and frameworks that will inform program development intended to optimize and streamline transitions within the employee life cycle more fully.
The responsibilities for this position reflect the university's need to:
Embed Equity, Diversity and Inclusion initiatives into transformation activities as part of our ongoing build for a more inclusive workplace;
Become more responsive and resilient to the fast-moving changes affecting the work experiences of our staff and faculty;
Better enable organizational adaptability to the realities of a multi-generation workforce with distinct employment expectations;
Deliver an overall value proposition that aligns with the growth objectives being advanced across academic programing and with decisions around capital investments.
Bruno will maintain responsibility for functions related to labour relations and collective bargaining; organizational development; compensation, benefits and pension; human resources systems; recruitment and training; and health, safety and wellness. The Vice-President, People and Transformation will report to the President with the Human Resources department moving under the Office of the President.
Bruno is a longtime human resources leader in the Ontario public sector. He joined Ontario Tech in December 2017 from North York General Hospital (NYGH) in Toronto, Ontario where he was Chief Human Resources Officer. While in this role he oversaw employee and labour relations, leading complex initiatives including the development of the hospital's executive compensation framework. He also led the redesign of its People Strategy to improve overall tracking and reporting of enterprise human capital data.
Quote

"Jamie has been instrumental in re-imagining our workplace by implementing the Flex Workspace Pilot Program for our administrative employees. Transforming the way we work is not only about our physical environment, it's our people and culture that make Ontario Tech a great place to work and learn. Engaging and listening to our people, and providing them with appropriate resources for success, are key contributors to our continued growth. We must build upon our achievements and continue to position Ontario Tech as an employer of choice."
-Dr. Steven Murphy, President and Vice-Chancellor, Ontario Tech University