Ontario Tech marks Pride Month
May 31, 2023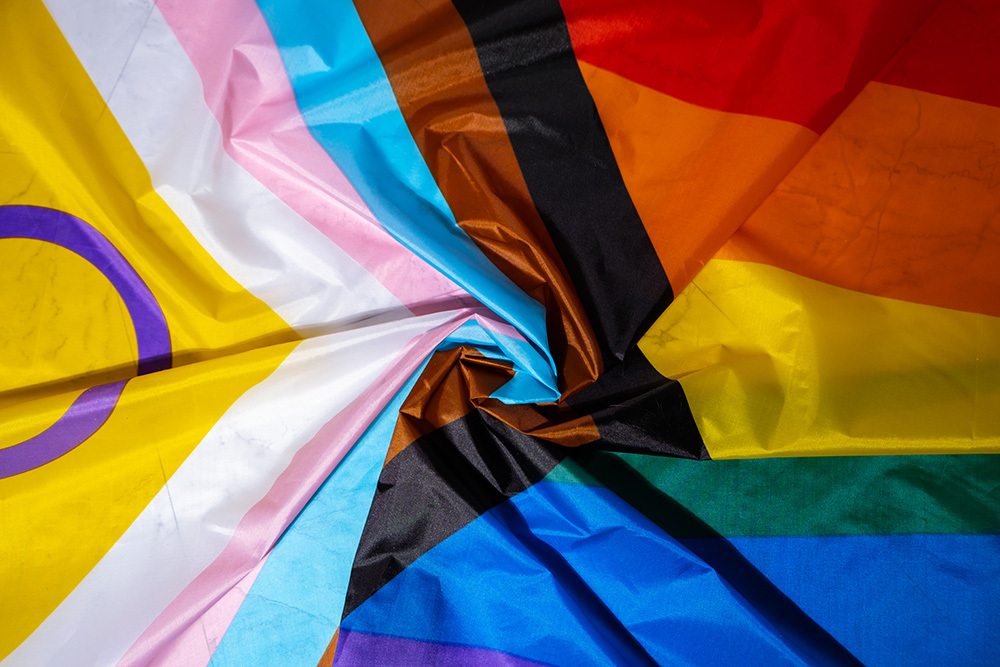 Every June, Ontario Tech University celebrates Pride Month in recognition of the progress made to achieve equal rights and inclusion for 2SLGBTQIA+ (Two-Spirit, Lesbian, Gay, Bisexual, Transgender, Queer or Questioning, Intersex, and Asexual) individuals, and to affirm and honour their lives.
Pride Month takes place in June to commemorate the Stonewall Riots that took place in New York City in June 1969. This date in history served as a catalyst for the gay rights movement and 2SLGBTQIA+ activism.
Pride Month honours 2SLGBTQIA+ voices and experiences while drawing attention to the issues members of the community still face, and highlights the continued importance of resisting various forms of transphobia, biphobia and homophobia.
Join Ontario Tech Pride Month celebrations:
Pride Carnival and Pride Flag Raising
Ontario Tech, along with Durham College, are hosting the Together Always, United in Diversity Pride Lunch and Carnival on Wednesday, May 31. The Carnival will include drag performances, games, and food. Ontario Tech President Steven Murphy and a representative from Durham College will raise the Pride flag, which signifies that all people are welcome and belong on our campus.
Pride Lunch and Carnival details:
When: Wednesday, May 31 from 11 a.m. to 2:30 p.m.
Where: South Village Courtyard
Initiatives and discussion groups for students
The university's Office of Student Life hosts several events and discussion groups that focus on equity and inclusion. These initiatives provide opportunities for students to share ideas, find community, learn from one another and promote a culture of empathy across the university.
June's initiatives:
Let's Talk Sex Workshops:

Disclosure and Coming Out: Wednesday, June 14 from 3 to 4 p.m.
Navigating Medical Systems: Wednesday, June 28 from 3 to 4 p.m.
Literature collection for the Campus Library
Check out the Pride Month and gender identity literature collections compiled by the Campus Library.