Ontario Tech University appoints Ruth Nyaamine as Assistant Vice-President, Diversity, Inclusion and Belonging
Role will oversee the advancement of an equitable and welcoming campus culture
May 11, 2023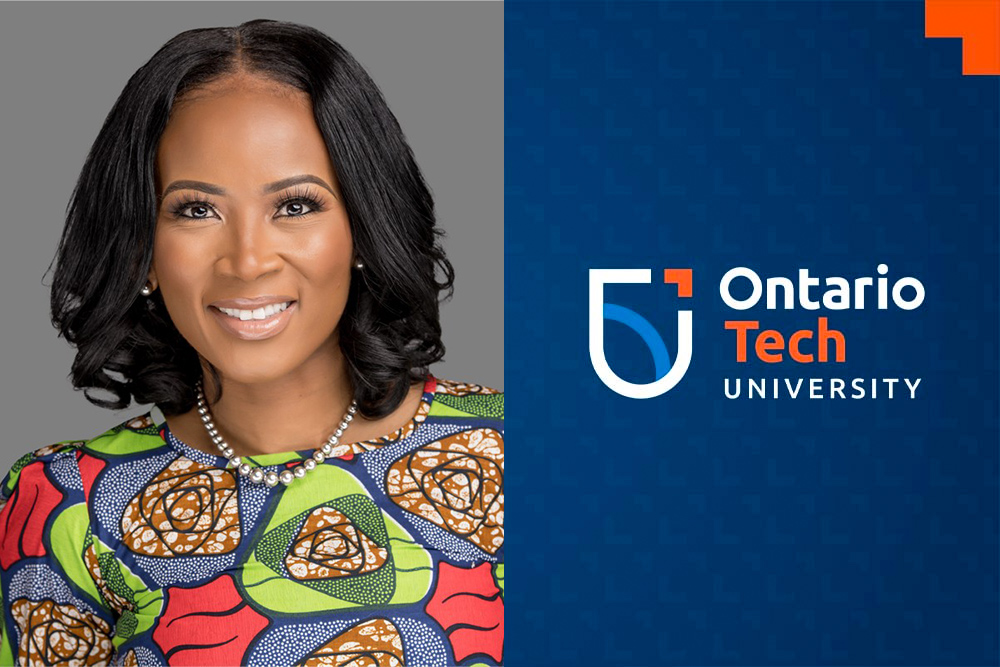 Ontario Tech University announces the appointment of Ruth Nyaamine as the university's new Assistant Vice-President, Diversity, Inclusion and Belonging, effective Monday, May 15. This position will report to the Office of the Provost.
Ms. Nyaamine will provide strategic leadership as Ontario Tech advances a meaningful and enduring campus culture driven by the university's core values of inclusion, diversity, equity and accessibility (IDEA). She will ensure that these principles are central to the development and implementation of the university's strategy, action plan, policies and operations.
A recognized leader in the IDEA space, Ms. Nyaamine joins Ontario Tech from TELUS, where she served for three years as Chief Diversity and Inclusion Officer, focusing on strategy development for TELUS' IDEA framework and creating a multi-year plan based on research and measurable outcomes. Alongside her IDEA expertise, she has an extensive track record leading cultural transformation, operations, growth and strategic partnerships across varied industries and organizational structures. She believes in the role inclusive leadership and collaboration plays in driving forward mutual objectives, and prioritizes these two elements in her approach to work.
Ms. Nyaamine places high value on giving back to her community and making a social impact. She is Founder and Program Lead for Ladder 2 Rise, an IDEA-focused non-profit that empowers vulnerable and underserved youth by providing mentorship support, and exposure to various industries and careers through networking and hands-on learning opportunities.
She holds a Specialized Honours Bachelor of Arts in Psychology and Sociology from York University in Toronto, Ontario.
Quotes:
"I'm excited to join a university that is committed to taking tangible steps to cultivate an inclusive and equitable society for all. I've been impressed to see the steps Ontario Tech University has taken to build, nurture and evolve a culture where diversity, inclusion and belonging are critical ingredients to our progress both internally and within our community. I look forward to the opportunity to join hands with our students, faculty, staff and the community to bolster Ontario Tech's diversity, inclusion and belonging strategy and leadership."
- Ruth Nyaamine, incoming Assistant Vice-President, Diversity, Inclusion and Belonging, Ontario Tech University
"Ontario Tech University is a place where every person belongs and is free to grow their skillsets and mindsets. Ms. Nyaamine's thought leadership, communication and consensus-building skills will serve the university well as it moves forward with initiatives that remove systemic barriers and empower all faculty, staff and students, of all identities, to thrive in an inclusive, diverse, equitable and accessible environment."
- Dr. Lori A. Livingston, Provost and Vice-President, Academic, Ontario Tech University