Ontario Tech research project generates creation of life-saving PulsePoint Respond app
Local collaboration with Lakeridge Health and others now improving outcomes for those who suffer out-of-hospital sudden cardiac arrest
June 23, 2023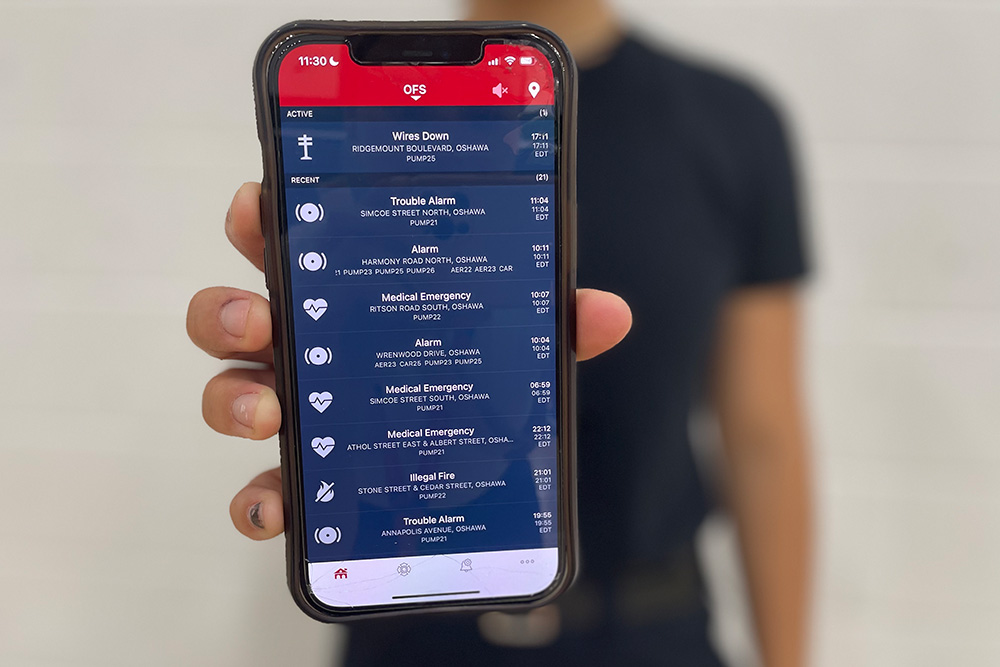 A decade ago, Ontario Tech University and Lakeridge Health announced the creation of the Durham Region Resuscitation Research Collaborative (DRRRC)—an initiative originally supported by a planning grant from the Canadian Institutes of Health Research (CIHR).
The DRRRC's mission was to identify strategies to address out-of-hospital sudden cardiac arrest across the 'continuum of care': from pre-cardiac arrest care (healthy choices and prevention) to clinical care (advanced care) to post-cardiac arrest care (rehabilitation).
Local research drives two locally created outcomes
DRRRC sought active community engagement by incorporating the perspectives of patients, and experts from Ontario Tech University, pre-hospital care, emergency medicine, public health, the Durham District School Board, long-term care facilities and industry.
One of the outcomes from the collaborative is PulsePoint Respond, a 911-connected app operated by the City of Oshawa that can immediately inform you of emergencies occurring in your community and request your help when CPR is needed nearby. The PulsePoint Respond initiative was led by Oshawa Fire Services, in collaboration with General Motors, Durham College, the City of Oshawa and the Durham Region Critical Incident Stress Team.
DRRRC's work also led to the construction and activation of a local community PulsePoint automated external defibrillator (AED) registry.
The CIHR application in 2013 behind the creation of DRRRC was co-led by:
"DRRRC's primary goal was to understand factors that contribute to improved survival from out-of-hospital sudden cardiac arrest, a common but potentially reversible cause of death throughout Canada," says Dr. Gamble. "Our community-based resuscitation research collaborative has drawn upon Oshawa's regional health care and academic strengths in the way we envisioned."
The implementation of both PulsePoint Respond and the AED Registry were among DRRRC's initial short-term goals. The apps are available for download on iTunes and Google Play.
"We're very proud that our made-at-home results here in Durham Region can now be shared with other communities across Canada," says Dr. Gamble. "The evidence clearly shows that saving more lives requires a focus on sudden cardiac arrest prevention. However, there is more work to do. Further engagement with the community is needed to conduct research that addresses all elements included across the 'chain of survival'."
On June 22, more than 80 community members learned vital life-saving skills at CPR clinics held at Ontario Tech University. More information is available in the City of Oshawa's PulsePoint news release (June 23, 2023).
Gallery