Ontario Tech researcher helping champion global access to rehabilitation services
Canada Research Chair Dr. Pierre Côté prominently involved in shaping vital World Health Assembly resolution on rehabilitation services
June 1, 2023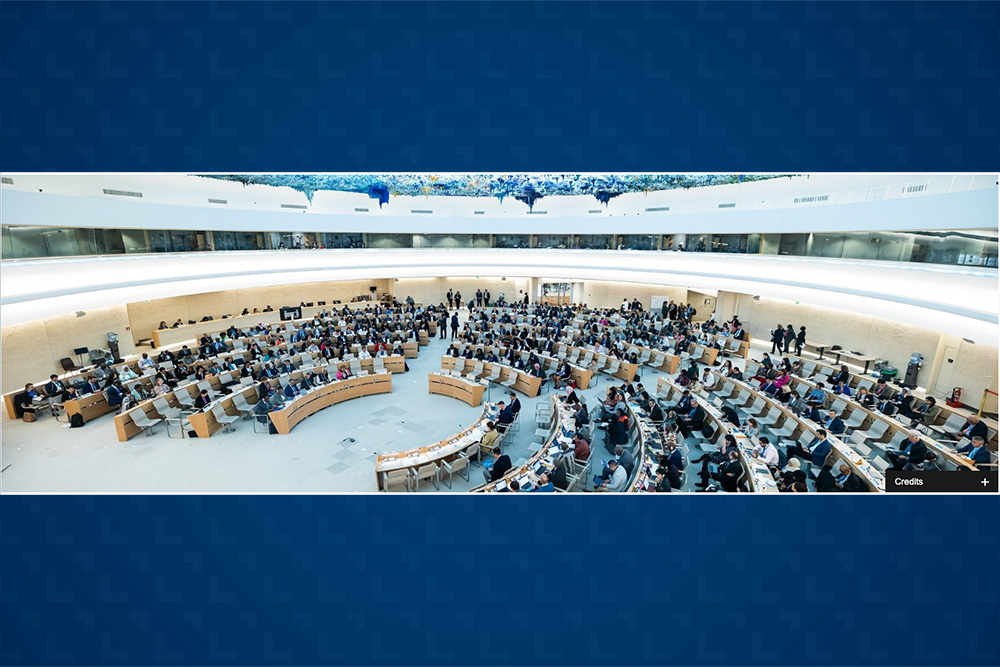 From hearing aids and prosthetics to physical therapy, chiropractic and assistive devices like wheelchairs, rehabilitation services are a critical component of any health-care system: essential interventions that enable a high quality of life and help people independently participate in everyday activities like work, education and recreation.
"Unfortunately, in many corners of the world, access to rehabilitation services is limited or not recognized as a key pillar of primary health care and emergency preparedness," says Ontario Tech University researcher Dr. Pierre Côté, Canada Research Chair in Disability Prevention and Rehabilitation. "There is a major unmet need for rehabilitation for a wide range of health conditions, injuries, and communicable and noncommunicable diseases. This gap is most pronounced in low- and middle-income countries, where in many cases, fewer than half of all citizens receive the services they require. But Canada also lags behind. The WHO estimates that 15 million Canadians would benefit from rehabilitation services."
Fast facts: Nearly one-third of the planet's eight billion people live with a health condition that may require rehabilitation (source: WHO). As populations age, rehabilitation demand is expected to keep growing, especially where financial resources are scarce. The main reasons for unmet rehabilitation needs in Canada include low back pain and arthritis (source: Pan American Health Organization).
"Until people need it, rehabilitation is generally not something that they think about," says Dr. Côté, a Professor with Ontario Tech's Faculty of Health Sciences who also serves as Director of the university's Institute for Disability and Rehabilitation Research. "We need commitments in national health plans and policies to integrate rehabilitation as part of universal health coverage, rather than being just a 'one-off' strategy."
Driving international leadership to prioritize rehabilitation globally
Dr. Côté is a longtime advocate for the building and expansion of international rehabilitation services. He played an important role with the preparation of the WHO's resolution to 'strengthen rehabilitation in health systems globally' which was formally adopted by the World Health Assembly in Geneva, Switzerland on May 27, and Dr. Côté co-led a side event to discuss its implementation.
"As the decision-making body of the World Health Organization, the Assembly's endorsement of the evidence-based resolution is historic," says Dr. Côté. "It was a great honour and privilege to witness this milestone. Remarkably, it's the first time that rehabilitation has been the subject of an Assembly resolution. Now the real work begins as we encourage and support all nations to implement the resolution and promote the WHO Rehabilitation 2030 Call for Action."
Dr. Côté will attend the 3rd WHO Rehabilitation 2030 global meeting on July 10 and 11 in Geneva. While he is optimistic about the future, he notes the resolution is a non-binding commitment. In addition to utilizing existing tools that strengthen rehabilitation, international funders will need to step up, and governments will need to prioritize their financing mechanisms. 
The objective is implementation by the end of the decade at the latest. We have the capacity to achieve that. Recent advances in virtual rehabilitation and assistive technologies will be a key factor in addressing the long-term rehabilitation needs of people affected by emergencies. Innovative financial incentives for taking up studies in the rehabilitation field can address the crucial issue of current workforce limitations in many countries. The reality is that these are investments the world cannot afford to not make. Our population is aging and if we aren't proactive with rehabilitation, we'll otherwise collectively be paying a much higher price, financially and in terms of quality of life."
Media contact
Bryan Oliver
Communications and Marketing
Ontario Tech University
289.928.3653 (mobile)
bryan.oliver@ontariotechu.ca
Gallery