Ontario Tech University awarded rights to host its first-ever U SPORTS national championship event
Ontario Tech will welcome university teams from across Canada for the 2024 men's soccer championship tournament
June 28, 2023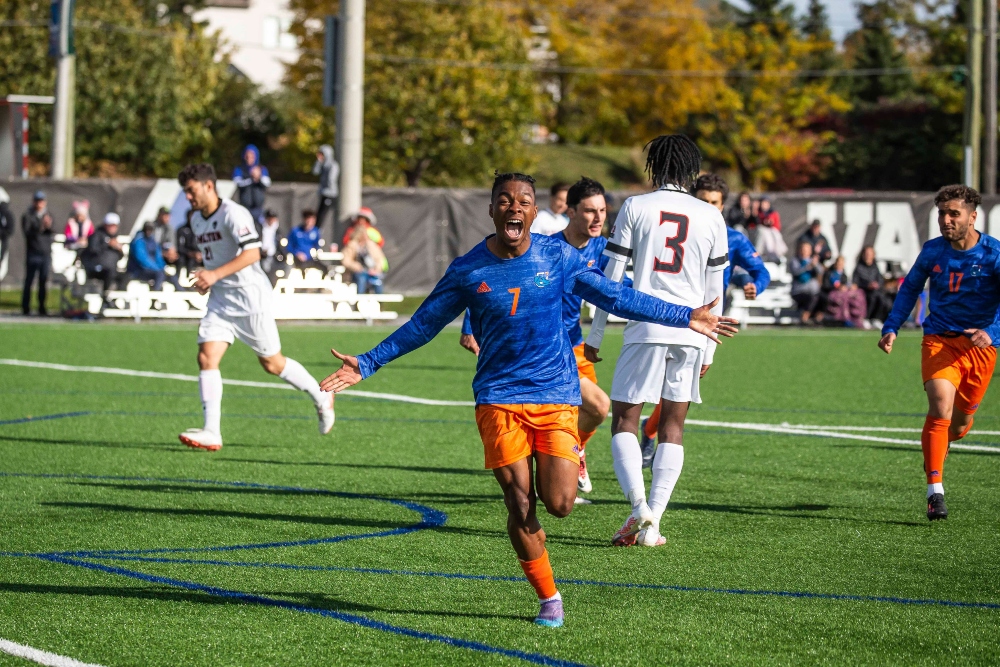 The Ontario Tech Ridgebacks varsity sports program has been granted their right to host a U SPORTS national championship for the first time.
The U SPORTS 2024-2025 men's soccer championship tournament will take place at Vaso's Field, situated at Ontario Tech's north Oshawa campus location. The event in November 2024 will take place at Vaso's Field, a premier Canadian soccer facility with FIFA-approved artificial infill turf. The venue boasts a capacity of 1,500 seats, and has been home to several provincial and national events. 
The Ontario Tech Ridgebacks men's varsity soccer program launched in 2009.
Recent Ridgebacks men's soccer highlights
In 2022-2023:
In 2019, Fadi Salback led the country in scoring with 16 goals.
Quotes
"Being awarded the 2024 men's soccer championship has our campus and community buzzing. The City of Oshawa has been a proud partner throughout this entire bid process and is looking forward to welcoming the nation's best players to Ontario Tech as part of the celebration of the 100-year anniversary of the City's incorporation. Our team has been nationally ranked and a contender in the OUA in recent seasons, meaning they are ready for this next challenge. As a committee, we look forward to hosting in 2024 and showcasing our Ridgebacks program on the national stage."
- Scott Barker, Director, Athletics and Recreation, Ontario Tech University.
"We are thrilled to be hosting the 2024 U SPORTS men's soccer national championship at Ontario Tech University. This is the first time that the university has hosted a varsity championship at the national level, and we are excited to host Canada in Oshawa. Sport helps teach valuable life skills like teamwork and discipline, and contributes to self-confidence and responsibility. Our student-athletes are the civic leaders of tomorrow, and we are very proud to bring our entire community together to celebrate the success of soccer."
- Dr. Steven Murphy, President and Vice-Chancellor, Ontario Tech University.
Media contact
Christopher Cameron
Sports Info and Marketing Co-ordinator
Ontario Tech Athletics
905.721.2000 ext. 6285
christopher.cameron@ontariotechu.ca