Artificial turf coming to Vaso's Field
April 24, 2018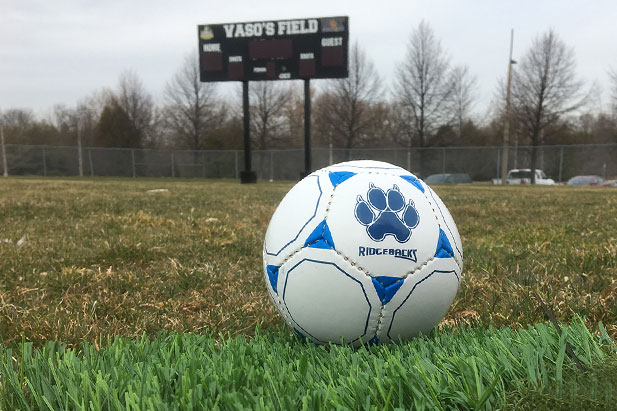 Vaso's Field, home to a number of Ridgeback varsity athletic teams at the University of Ontario Institute of Technology, will have a brand new look this fall.
The field's conversion from grass to an artificial turf multi-sport facility will accommodate more on-campus student events in the years ahead.
In addition to meeting the standard set by soccer's international governing body, Vaso's Field will also get a number of new upgrades, including new energy-efficient LED lighting, change rooms, varsity team rooms, bleachers and more.
The university's Athletics and Recreation Department is partnering with the university's Student Union, Durham College and Durham College Students Inc. on the project.
Quote
"The new turf field and great additions to our athletic facilities will expand our student recreation and varsity programming. We'll be able to bring major events to our campus, rather than renting out external facilities. It will also give our students a place they will be proud to call Home of the Ridgebacks."
-Scott Barker, Director of Athletics, University of Ontario Institute of Technology