Ontario Tech University secures key federal research grants to advance small modular reactor technologies
Collectively valued at more than $935,000, the NSERC-CNSC funding will drive comprehensive clean energy research
June 19, 2023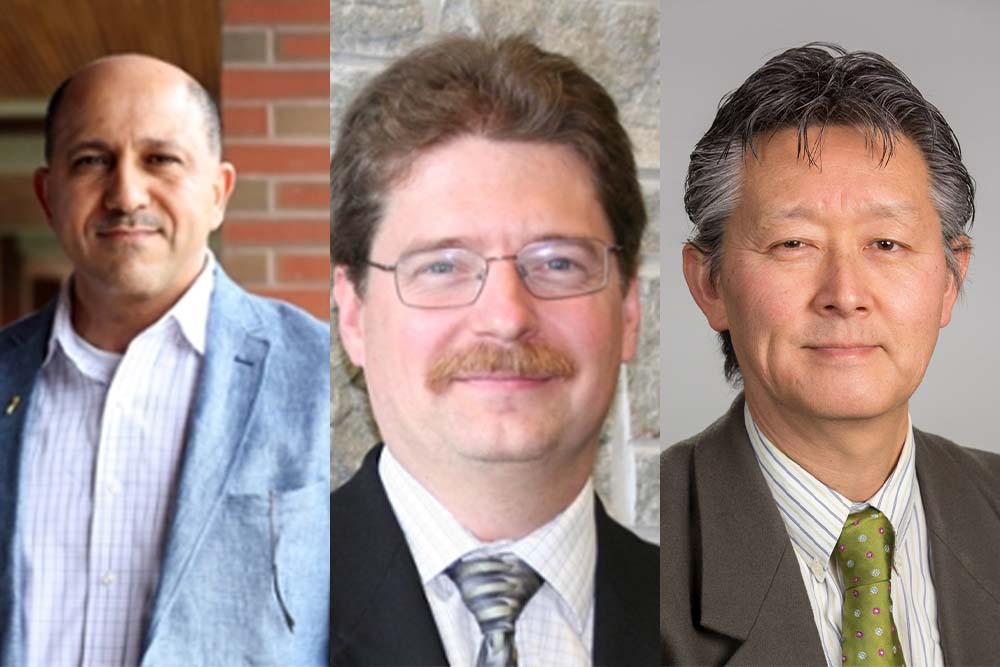 Research and development are essential pillars at Ontario Tech University that drive innovation and contribute to a better future for all. Research activities conducted by the Faculty of Engineering and Applied Science are enhanced by generous financial support from outside donors.
Ontario Tech is thrilled to be a recipient of a new, highly prestigious grant from the Natural Sciences and Engineering Research Council of Canada (NSERC) and the Canadian Nuclear Safety Commission (CNSC).
Valued at $938,400 over three years, the NSERC-CNSC Small Modular Reactors (SMR) Research Grant will advance discovery in an expanding area of clean energy development that is poised to be a crucial component of Canada's future energy supply.
Like traditional nuclear reactors, SMRs use fission to create heat, but their smaller size offers a promising pathway to support Canada's low-carbon energy transition, thanks to their simplified and cost-effective design.
Supporting three distinct Ontario Tech research initiatives, this NSERC-CNSC grant will:
Increase the scientific information available to support regulatory decision-making and oversight.
Increase capacity to regulate SMRs.
Enhance the capabilities of Canadian universities to undertake research related to SMRs.
Increase training and help produce a new generation of nuclear scientists, engineers and policy-makers.
Ontario Tech's NSERC-CNSC grant projects and recipients
Study of new designs of digital control rooms for SMR deployments with human performance considerations
Dr. Hossam Gaber will investigate innovative designs for digital control rooms in SMR deployments. Valued at $343,000 over three years.,
Balancing digital technologies and cyber risks for SMRs in remote environments
Dr. Glenn Harvel will develop strategies to effectively manage digital technologies, and address the critical aspect of cybersecurity in SMR operations. Valued at $360,000 over three-years.
Establishing an open, systems-level technical basis in determining the SMR emergency planning zone
Dr. Akira Tokuhiro's project will enhance safety measures and emergency response protocols for SMR facilities. Valued at $235,400 over three years.
Quotes
"We are thrilled to have secured the prestigious NSERC-CNSC Small Modular Reactors Grant. As the only institution in Canada offering a fully accredited Nuclear Engineering undergraduate program, this is a great achievement that current and future students may benefit from. We look forward to the outcomes of the groundbreaking research being conducted by our esteemed faculty experts, which is made possible through this grant."
-Dr. Hossam Kishawy, Dean, Faculty of Engineering and Applied Science, Ontario Tech University
"Realizing the potential of clean energy technologies such as Small Modular Reactors is a major focus of Ontario Tech University's research priorities. Congratulations to our outstanding teams of researchers for securing these important strategic research grants, enabling them to pursue discovery, foster innovation and contribute to the safe and sustainable development of SMR technology in Canada."  
-Dr. Les Jacobs, Vice-President, Research and Innovation, Ontario Tech University
Gallery