Ontario Tech Dean plays vital role in international report on the threat of invasive alien species to biodiversity and humanity
Peter Stoett, Dean of the Faculty of Social Science and Humanities, co-chaired assessment involving experts from 49 countries
September 11, 2023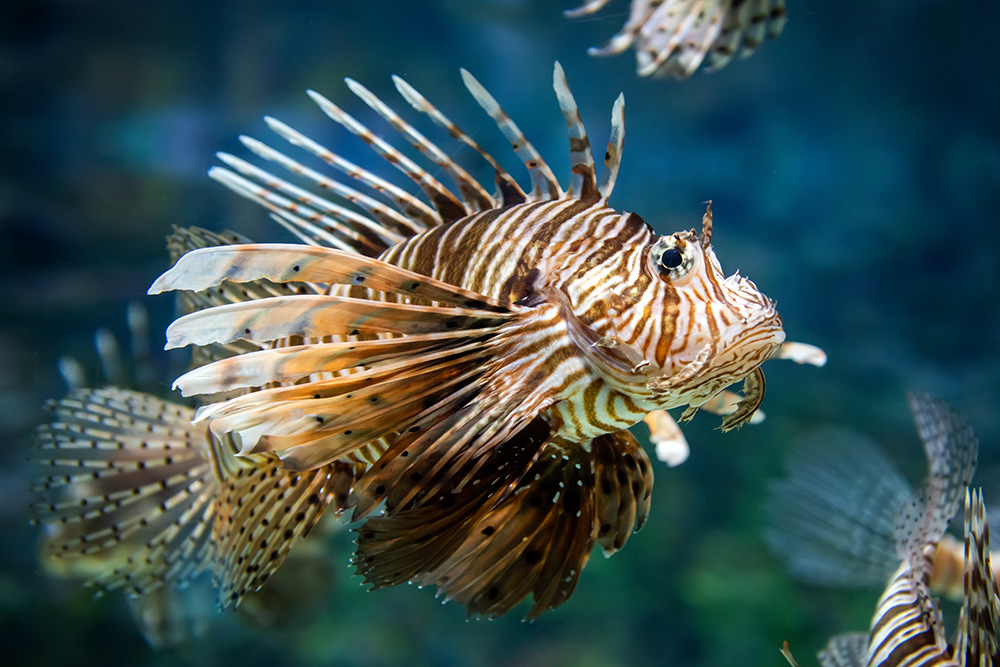 An Ontario Tech University Dean has been instrumental in equipping governments around the world with research and recommendations to tackle the critical issue of invasive alien species.
Responsible for 60 per cent of global plant and animal species extinctions; $423 billion in annual costs; and a major threat to economies, food security and human health, the issue of invasive alien species is not one that governments around the world can afford to ignore.
A major new report by the Intergovernmental Platform on Biodiversity and Ecosystem Services (IPBES), approved by 143 IPBES member States, seeks to educate and increase co-operation on this issue.
Ontario Tech University's Dr. Peter Stoett, Dean of the Faculty of Social Science and Humanities, co-chaired the IPBES Assessment Report on Invasive Alien Species and their Control, which was produced by 86 experts from 49 countries who worked on the report for more than four and a half years, using more than 13,000 references, making it the most comprehensive assessment ever carried out on invasive alien species around the world. His co-chairs were Professors Helen Roy (Centre for Ecology & Hydrology, United Kingdom) and Aníbal Pauchard (the University of Concepción in Chile).

"The vast majority of invasive alien species that have been introduced, established and spread over the last 30 years or so have come from trade, often unintentionally, as products are being shipped from one country to another," explained Dr. Stoett. "For example, the emerald ash borer is here in Canada because it came in wood products from Asia around 20 years ago."
When invasive alien species reach a new ecosystem where they do not face predation, they can become established and spread, cause havoc to local biodiversity, and even harm human health. Marine biological invasions are particularly difficult to contain once they have begun, such as the lionfish, a species native to the South Pacific and Indian Oceans, that has become established in the Atlantic Ocean, harming native coral reef ecosystems.
The IPBES report found at least 218 invasive alien species responsible for 1,200 local species extinctions, many of them on small islands. The report also found 85 per cent of impacts from biological invasions on native species to be negative and nearly 80 per cent of documented impacts from invasive alien species to be negative to people, especially through damage to food supplies.
With increasing global trade, a major driver behind the spread of invasive species, the need for a global strategy is paramount.
"Our report really stresses the need for integration across different sectors; it's not enough you have your environment ministry focused on this issue, because it is a trade issue, a forestry issue, an agricultural issue, an urbanization issue, and a communication issue," Dr. Stoett says.

While the IPBES report found that 80 per cent of countries have targets in place to manage invasive alien species in their national biodiversity plans, only 17 per cent have national laws or regulations addressing these issues. Indigenous People and local communities, who were consulted during the four-year study, are often at highest risk from the effects of invasive alien species, which threaten their quality of life and cultural identity.
"If there are three words that matter, they are prevention, prevention, prevention," Dr. Stoett says. "That involves commitment, it involves looking critically at present biosecurity measures, and making it a national priority for every country."
Dr. Stoett is hopeful the report illustrates the importance of addressing this issue while also showing prevention, mitigation, and even eradication of invasive alien species is possible with the right resources, technology and public engagement.
"Though it may appear overwhelming in terms of the growing threats involved, one of the most important messages from the report is that ambitious progress in tackling invasive alien species is achievable," Dr. Stoett says.
IPBES Report by the numbers:
More than 37,000 alien species are established worldwide; every biome has been affected.
200 new alien species are recorded every year.
There is a 36 per cent anticipated increase in alien species by 2050 compared to 2005, under a 'business-as-usual' scenario.
Invasive alien species have contributed to 60 per cent of recorded global extinctions.
A very conservative annual estimate of damages caused by invasive alien species is C$550 billion.
Media contact
Shane MacDonald
Communications and Marketing
Ontario Tech University
905.261.1705 (mobile)
shane.macdonald@ontariotechu.ca
Gallery