Ontario Tech University to observe National Day for Truth and Reconciliation and Orange Shirt Day
University's activities will take place on Friday, September 29
September 25, 2023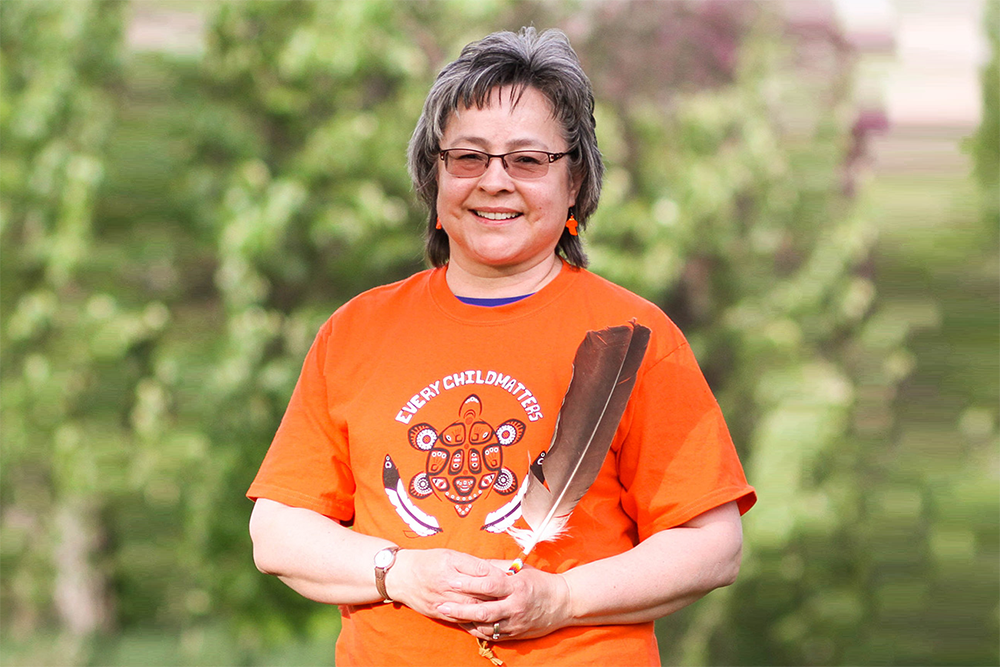 In 2021, responding to calls to action from the Truth and Reconciliation Commission of Canada (TRC) to advance reconciliation between Canadians and Indigenous Peoples, the Government of Canada passed legislation to designate September 30 as the National Day for Truth and Reconciliation. It is a day of recognition, remembrance and respect for survivors of residential schools and a day to learn about the lasting impacts residential schools have had on Indigenous communities.
This year Ontario Tech University will recognize the National Day for Truth and Reconciliation as well as Orange Shirt Day on Friday, September 29.
National Day for Truth and Reconciliation coincides with Orange Shirt Day, an initiative founded in 2013 by Phyllis (Jack) Webstad as a grassroots effort to raise awareness of Canada's history and ongoing legacy of residential schools. Ontario Tech recognized Webstad with an honorary degree at Convocation in June 2022 for her efforts to raise awareness about the legacy of Canada's residential school system, her advocacy for Indigenous Peoples and her commitment to providing Indigenous Peoples with a platform to have their voices heard.
Achieving Ontario Tech's truth and reconciliation commitments and bridging relations with Indigenous people is a collective responsibility. As part of that commitment, staff, faculty and students from across the university have partnered to provide  resources, initiatives and programming to engage the campus community in learning and calls to action to advance Canada's Truth and Reconciliation process. Learn more about events and workshops held throughout the year.
September events schedule, Ontario Tech resources and how to get involved:
Quote
"Ontario Tech is dedicated to fostering reconciliation by cultivating relationships, addressing systemic obstacles affecting Indigenous Peoples and taking action on the recommendations outlined by the Truth and Reconciliation Commission of Canada. By confronting the challenging realities of our history and strengthening our knowledge and appreciation of Indigenous Peoples and their heritage, we collectively embark on a journey towards healing and meaningful transformation."
-Dr. Steven Murphy, President and Vice-Chancellor, Ontario Tech University