Ontario Tech extends leadership role in nuclear engineering community
Dr. Les Jacobs named to the University Network of Excellence in Nuclear Engineering's Board of Directors
October 2, 2023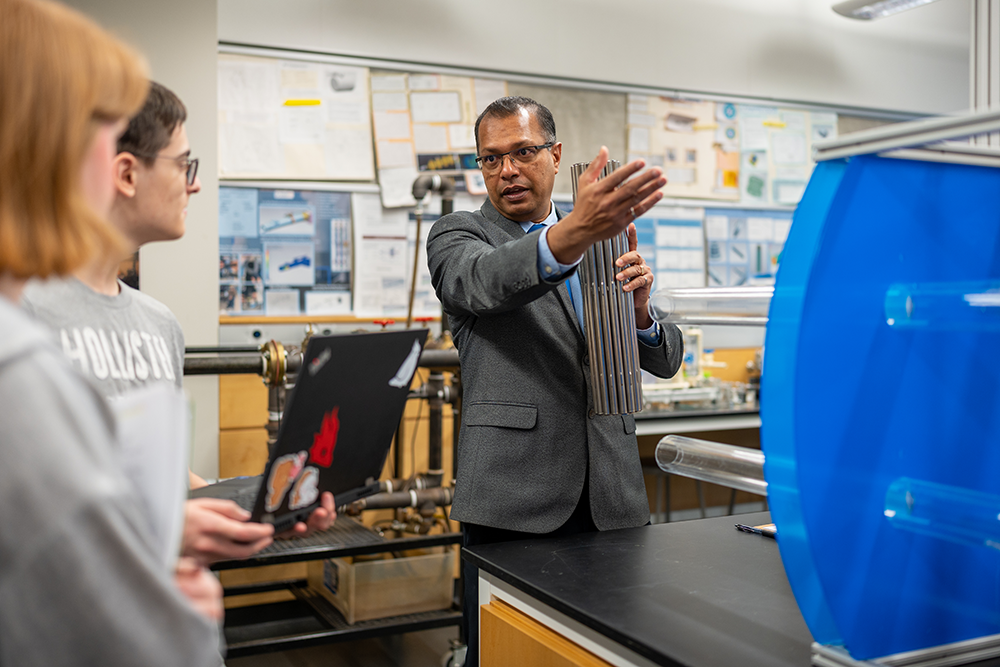 With worldwide energy demand forecasted to continue growing in the coming decades, Ontario Tech University and its researchers will have an important role in helping meet that demand while achieving net-zero carbon emissions.
As Ontario Tech celebrates its 20th anniversary as an influential young Canadian research-intensive university, it contributes a fresh voice brimming with new ideas to help advance the energy industry into its next era, with a focus on net-zero carbon emission energy sources. Central to all of this activity is Ontario Tech's longstanding role in the University Network of Excellence in Nuclear Engineering (UNENE).

UNENE is a network of Canadian and partner international universities offering nuclear engineering, science and technology research and education programming. The network harnesses the collective strength of universities, industry and government, to fund and advance nuclear knowledge, build capacity, and heighten visibility of Canada's role as a Tier-1 nation and global partner in nuclear science and technology. 
On August 23, UNENE announced Dr. Les Jacobs, Vice-President of Research and Innovation at Ontario Tech as a new member of the network's Board of Directors.
"Through such initiatives as the advent of small modular reactors, clearly there is a renaissance today in the nuclear industry," says Dr. Jacobs. "Ontario Tech's depth of research expertise and leading infrastructure positions the university to play a leading role in the development of future energy sources to meet society's demands. As the only Canadian organization hosting an International Atomic Energy Agency (IAEA) Collaborating Centre, we are training the talent of tomorrow through our industry-informed programming."
In 2021, Ontario Tech was designated an IAEA Collaborating Centre – the first in Canada.

"We are proud of our legacy of clean energy research, development, and academic programming," says Dr. Jacobs. "Ontario Tech's representation on the UNENE Board reflects the university's capacity to lead, bring new opportunities forward and our position as a vital national and international energy industry partner. It also complements our other UNENE roles aimed at achieving climate change goals, strengthening global prosperity and sustainability, and harnessing nuclear science for other purposes that contribute to health and well-being."
"Ontario Tech University is a key member of the UNENE network, and plays a vital role within our partnership via research and education," says Jerry Hopwood, President, UNENE. "UNENE is very pleased to welcome Les Jacobs, Ontario Tech Vice-President of Research and Innovation to our Board of Directors. We know Les will bring an important and valued voice to the guidance and oversight for UNENE."
Current UNENE positions held by Ontario Tech University researchers
UNENE Board of Directors
UNENE Research Advisory and Education Advisory Committees
Dr. Eleodor Nichita and Dr. Ed Waller
UNENE Industrial Research Chairs in Health Physics and Environmental Safety
Dr. Kirk Atkinson and Dr. Ed Waller
UNENE Research Co-operative Project (Waste management and radionuclide monitoring)
Gallery