Ridgebacks men's soccer team hosting a home playoff game for second straight season
Ontario Tech earned home field for sudden-death quarterfinal after a second-place finish in the OUA East Division
October 24, 2023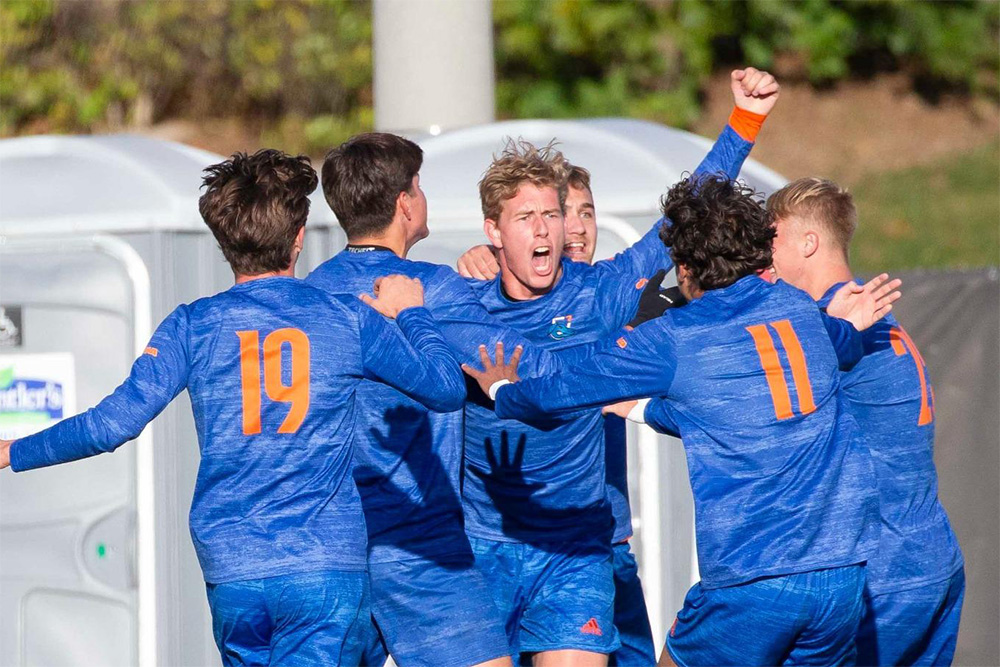 The Ontario Tech Ridgebacks men's soccer team will begin its quest for the provincial championship on Saturday, October 28 with a home playoff game at Vaso's Field.
Game time for the Ridgebacks home playoff game at Vaso's Field on Saturday is 3:15 p.m. A victory would advance Ontario Tech to the OUA semifinals on Wednesday, November 1.
Ranked nationally in the U SPORTS Top-10 throughout the 2023 season, Ontario tech posted eight wins and three draws in 12 regular season matches to place second in the Ontario University Athletics (OUA) East Division standings. The Ridgebacks won their final regular season game on October 22 over Carleton 1-0, handing the first-place Ravens their only loss of the regular season.
In the October 24 U SPORTS rankings, Ontario Tech was No. 7 in Canada.
As the top two teams in the OUA East, Ontario Tech and Carleton received first-round playoff byes. The men's soccer team also received a Round One bye in 2022 after finishing first in the OUA East Division.
Next year, Ontario Tech will be the host university for the U SPORTS 2024-2025 eight-team national championship tournament at Vaso's Field.
Go Ridgebacks!
Learn more about all 15 varsity teams (women's and men's badminton; women's and men's basketball; women's and men's curling; women's field lacrosse; women's and men's golf; women's and men's hockey; women's and men's rowing; women's and men's soccer) by visiting the Ontario Tech Ridgebacks website.