North Oshawa Library offers extended hours during exam period
March 30, 2015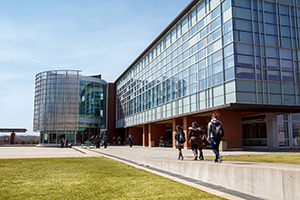 The North Oshawa Library is offering extended weekend hours of operation during the April examination period to help students prepare.
The library will be open until 10:30 p.m. on Fridays, Saturdays, and Sundays from Saturday, April 4 through Sunday, April 19. Library hours from Monday to Thursday will not change. The library is closed on Friday, April 3 (Good Friday).
For more information on hours for specific services, please visit the North Oshawa Library hours page.