Join the Mindsight Movement during Mental Health Week in Canada
April 29, 2015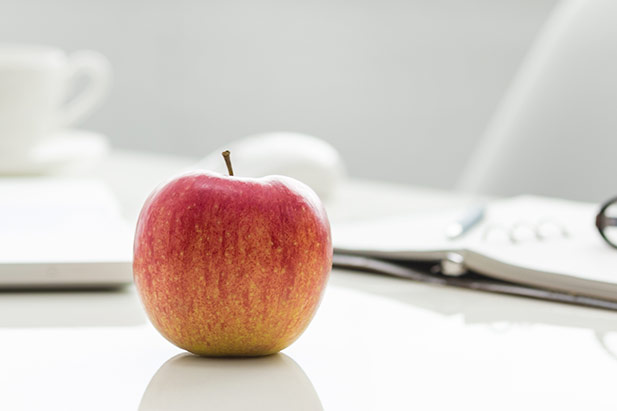 The numbers don't lie. One in five Canadians will develop a mental illness in their lifetime. Most Canadians know someone who has a mental illness; however, stigma often prevents individuals from seeking help.
Do you know how to help someone who may be struggling? Someone you know, be it a friend, family member or a colleague may need help right now. But they may not know where to turn.
By investing just two hours of your time, you can make a difference.
In recognition of Canada's Mental Health Week from May 4 to 10, the University of Ontario Institute of Technology (UOIT) is encouraging individuals to complete Mindsight, an easy-to-use online training tool created at the university to alleviate the stigma around mental illness.
Mindsight is offered by UOIT as a free community resource. Mindsight is open to everyone. It takes less than two hours to complete and can be completed one module at a time. You will learn about the common signs and symptoms of mental illness, to help ensure individuals feel able to seek the mental health support and services they need, without the fear of being stigmatized.
UOIT President Tim McTiernan on the importance of mental health awareness
Mindsight was developed by Dr. Wendy Stanyon, Associate Professor, UOIT Faculty of Health Sciences, in partnership with wide number of area health and social service organizations.
Join the thousands of people across Ontario who are Mindsight certified. It could be one of the most important time investments you will ever make.
Did you know?
Three million Canadians are living with depression.
Up to 45 per cent of individuals with an anxiety disorder also live with depression at one point or another during their lifetime.
Suicide is the second-leading cause of death on post-secondary campuses.
There are approximately 300,000 Canadians living with schizophrenia.
Canadians are the highest per-capita users of psychiatric medications in the world.
How Mindsight works:
When users first log in to Mindsight, they are greeted with a screen reminiscent of a social media site. At the top left is a photo of the individual who is going to share their personal story, with some facts about that person below. Each learning module is located along the top of the page for easy access.
There are 10 key modules for users to work through:
Anxiety
Bipolar disorder
Depression
Eating disorders
Psychosis
Self-harm
Stigma
Substance use
Suicide
Trauma
Using fast facts, videos and personal testimonials, users can easily navigate through the learning material. At the end of each module there is a quick, five-question quiz, which users can take as many times as they need. Once each module is complete, users will receive a certificate of completion in the mail.
Community engagement
The following external organizations have invited Dr. Stanyon to talk about mental health awareness as a required life skill and also introduce Mindsight:
Police services:

Durham Regional Police Service
Waterloo Regional Police Service
York Regional Police Service
Greater Oshawa Chamber of Commerce
Literacy Network of Durham Region
Community Literacy Ontario
Project Read Literacy Network, Kitchener-Waterloo
Literacy Link Niagara
Adult Basic Education Association, Hamilton
Tri-County Literacy Network, Chatham
Innisdale Secondary School, Parent Council, Barrie
Ontario SPCA, Human Resources
YMCA of Greater Toronto, Director, Program Integrity
---
Media contact
Bryan Oliver
Communications and Marketing
Ontario Tech University
905.721.8668, ext 6709
289.928.3653
bryan.oliver@uoit.ca