ACE serves up live blues for UOIT students at Orientation
Canadian band Soulstack shoots music video in ACE climatic wind tunnel
December 14, 2015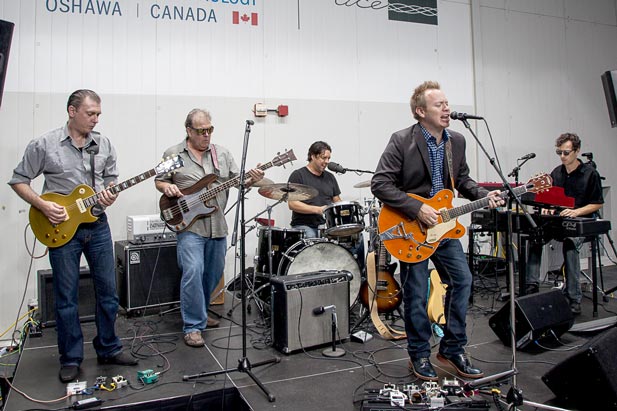 The new academic year began on a high note in September at ACE.
New and returning University of Ontario Institute of Technology (UOIT) students, staff and faculty were greeted during Orientation by a live lunchtime show by talented blues band Soulstack, staged at ACE's climatic wind tunnel.
The band turned the renowned testing facility into a concert venue. The performance was accompanied by the Grillin' Like a Villain food truck, which provided delicious southern-style BBQ dining options.
This exciting event was sparked after Soulstack expressed interest in ACE's soundproof (anechoic) chamber. Prior to the show, the band conducted research to test if the anechoic room was useful for recording purposes. This room has special properties that ensure minimal reverberation, which provides an ideal environment for audio recording. ACE looks forward to hosting more bands for audio work in the future.
"ACE is always trying to find new ways to build awareness and provide unique experiences for University of Ontario Institute of Technology staff and students," said Don Toporowski, General Manager, ACE. "We are delighted we could use our facility to welcome new and returning students to campus and help them understand how ACE is a unique asset available to everyone for education and research."