President's statement on university values
March 17, 2016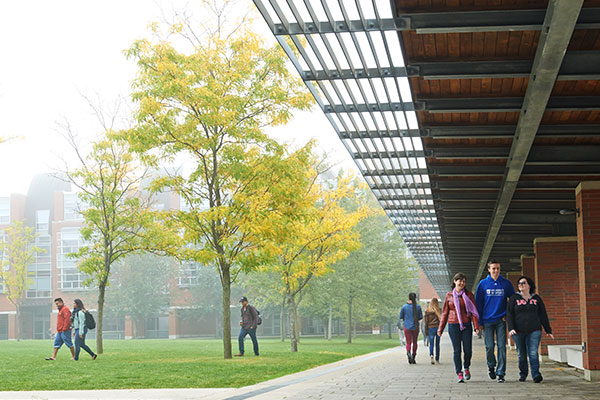 As a university community, it is appropriate from time-to-time to remind ourselves of who we are. The University of Ontario Institute of Technology is built on a promise to develop strength and capacity through research, innovation and partnerships. This promise is also supported by four core values expressed in our 2012-2016 Strategic Plan.
Integrity and respect
We embrace honesty, inclusivity, and equity in all that we do. We bring our best selves to campus and abroad. Our actions represent our community. Therefore, we authentically engage and strive to inspire others to do so because together we are the face of UOIT.
Honesty and accountability
Our actions reflect our values, and we are accountable for both. We evaluate what is fair and just to support all members of UOIT. We consider what works best for each person with unconditional compassion and open minds.
A dedication to quality and intellectual rigour
We strive for excellence with energy, commitment and passion. We learn from, and test what is known. For this reason we achieve through our best efforts and with meticulous honesty and we drive our own discovery.
The pursuit of innovation
We cultivate creativity, adaptability and flexibility in our students, faculty and staff. We imagine what is possible and work to make it reality. We make welcoming spaces.  We drive technological innovation and we defy the convention of the mundane.
These four core values define what we expect from each other in a respectful university community. Because we are a respectful community we engage in constructive and civil dialogue, dissent and discourse. We support freedom of speech and we encourage an inclusive, diverse and safe environment on campus. And, above all, we support an environment in which any topic, issue, or idea can be discussed and expressed openly, free from fear or intimidation.
Our commitment to work and study in keeping with our values is a cornerstone to the promotion and protection of our academic freedom, to the free exchange of ideas on all campuses and to the celebration of diversity in its many forms.
Tim McTiernan
President and Vice-Chancellor
University of Ontario Institute of Technology