Historic season earns Ridgebacks women's soccer OUA Team of the Year
May 12, 2017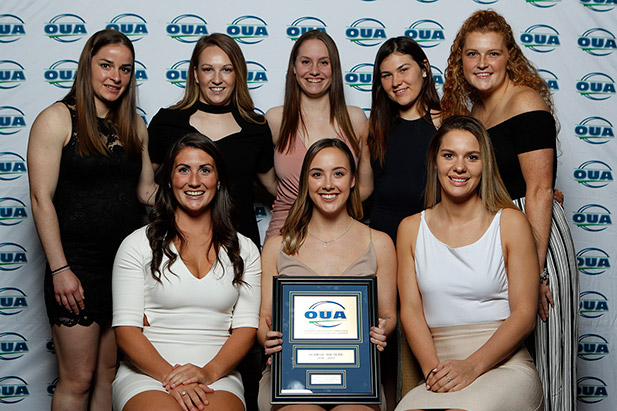 To cap off a season that saw the University of Ontario Institute of Technology's Ridgebacks women's soccer team win the university's first-ever provincial team sport championship, on May 10 the program was named Ontario University Athletics (OUA) Team of the Year. Presented at the OUA Honour Awards Banquet in Huntsville, Ontario, this honour represents the top university sports team in all female and male sports across the province.
The memorable 2016-2017 season included the women's soccer team winning its first-ever regular season division crown with a sparkling 13-2-1 record. Success continued into the playoffs, with the Ridgebacks defeating Laurentian, Windsor and Queen's to win the OUA title. The Ridgebacks went on to win a bronze medal at the U Sports national championship. UOIT once again beat Queen's to earn the university's first-ever national medal in just the program's fifth year of existence.
Women's soccer Head Coach Peyvand Mossavat was also named OUA Male Coach of the Year for the 2016-2017 season (for all sports at all universities).