Exploring Canada's environmental past and future
University hosts Laurentian SETAC annual general meeting
July 21, 2017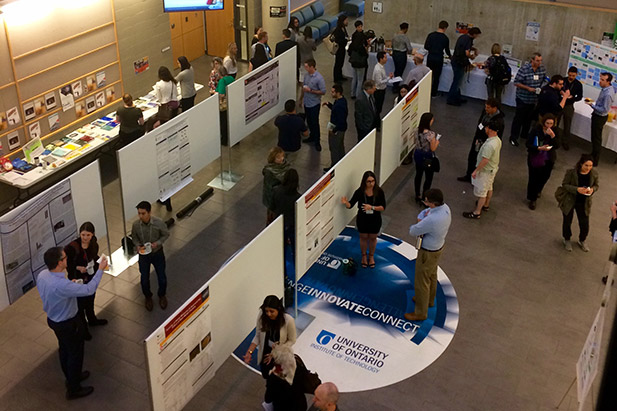 What lessons can we learn about Canada's past environmental science research and policy? How do you communicate complex health and environmental risk issues to a non-technical audience? And how do you promote equity and encourage more women to choose careers in science, technology, engineering and mathematics (STEM)?
These were some of the questions delegates explored at the annual general meeting (AGM) of the Laurentian Chapter of the Society of Environmental Toxicology and Chemistry (Laurentian SETAC). The meeting was recently hosted at the University of Ontario Institute of Technology.
Laurentian SETAC is a regional organization representing members mainly from Ontario. It is part of the larger international SETAC organization, which represents thousands of members from academia, industry and government. Members conduct research or develop policies related to the environmental impacts of contaminants.
This year's AGM included three plenary speakers who delved into the following themes: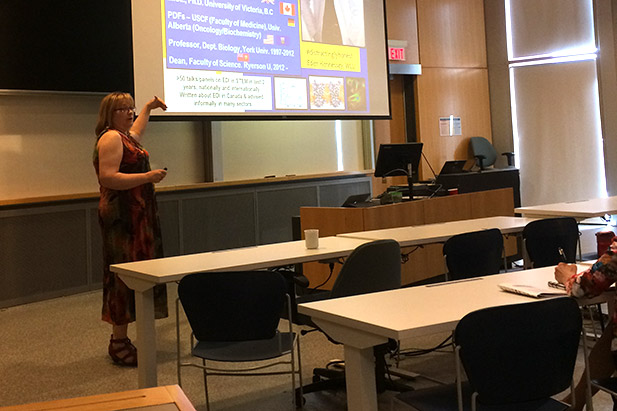 Miriam Diamond, PhD, Professor, Department of Earth Sciences, University of Toronto: History of environmental science research and policy in Canada.
Ron Brecher, PhD, Risk Assessment and Risk Communication Specialist: Effective science and risk communication.
Imogen Coe, PhD, Dean, Faculty of Science, Ryerson University: The need for equity in STEM fields.
The afternoon featured a number of research-focused presentations on topics such as:
Aspects of Risk Assessment and Management
Elements of Aquatic Toxicology
Lampricide Fate and Effects
Large-scale Assessments
Pesticides in the Environment
Terrestrial Toxicology and Risk Assessment
Many of the delegates were graduate students from universities across Ontario, and they all had an opportunity to present their research through either a poster or oral presentation. The delegates—many of whom had never been to the university before—also toured the university's ACE Climatic Wind Tunnel and Aquatic Toxicology Laboratory.
Quote:
"The Laurentian SETAC AGM was a fantastic opportunity to showcase the University of Ontario Institute of Technology as an institution that does advanced research in environmental science. The conference helped strengthen our university's reputation in the research community and establish our place on the academic landscape. Many of my colleagues and I made several connections with new research collaborators. Thank you to all the university staff who helped make the conference a resounding success."
- Andrea Kirkwood, PhD, Associate Professor, Faculty of Science, University of Ontario Institute of Technology.