University partners with Brazilian educational institute
Agreement will open doors for international learning and collaboration
July 4, 2017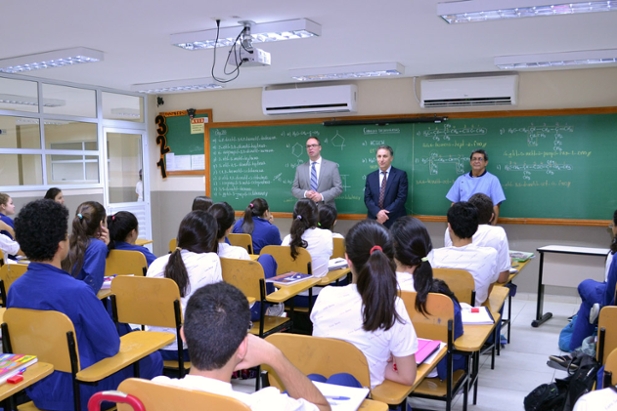 New international study opportunities are on the horizon for Brazilian secondary schools students, thanks to an agreement the University of Ontario Institute of Technology recently inked with the Lato Sensu Educational Centre (Colégio Lato Sensu, or CLS), which has four locations in northwest Brazil. Link Education Consulting, which connected the university with CLS, was also present during the signing of the agreement.
The memorandum of understanding promotes co-operation between the two institutions in academic university preparation and pathways, teaching and collaboration.
"This agreement represents the university's first partnership with a secondary school in Brazil," said Joe Stokes, Associate Registrar. "Colégio Lato Sensu is a group of highly academic Brazilian schools whose students are prepared for critical thinking and innovative modes of education, which we focus on at the University of Ontario Institute of Technology. We expect our future collaboration to enrich the lives of the students at Colégio Lato Sensu, as well as the students within our university community."
CLS will bring a special cohort of English language learners to the university's English Language Centre this winter. In addition, students from CLS will visit the university in the summer of 2018 to participate in enrichment activities in the science, technology, engineering, arts and math disciplines.