University marking National Day of Remembrance and Action on Violence Against Women
Ceremony scheduled for Wednesday, December 6
November 29, 2017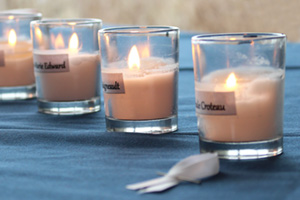 On Wednesday, December 6, Canada will remember the 14 women murdered at l'École Polytechnique de Montréal on that day in 1989 in an act of gender-based violence.
The University of Ontario Institute of Technology will hold a ceremony to recognize the National Day of Remembrance and Action on Violence Against Women. Organized by the university's Faculty of Engineering and Applied Science, the event will take place at 1 p.m. in the ACE Atrium (which connects to the Ontario Power Generation Engineering Building).
The ceremony will remember and honour the women who lost their lives that day. It will also provide an opportunity for the campus community to share stories and reflect on the violence that remains a daily reality for girls and women around the world.
Quote
"I am very saddened and my heart goes out to the victims affected by this tragic event. I am hopeful that we can continue to grow and strive towards becoming better, respectful and thoughtful of one another."
-Nasim Moallemi, PhD, Academic Associate, Faculty of Engineering and Applied Science
For more information, please contact:
Yasmin Abdulla
Program Assistant, Women in Engineering and Engineering Outreach
University of Ontario Institute of Technology
905.721.8668 ext. 3646
yasmin.abdulla@uoit.ca