Experts explore the intersection between technology and the world of justice
Technologies of Justice Conference ran January 25 to 27
January 24, 2018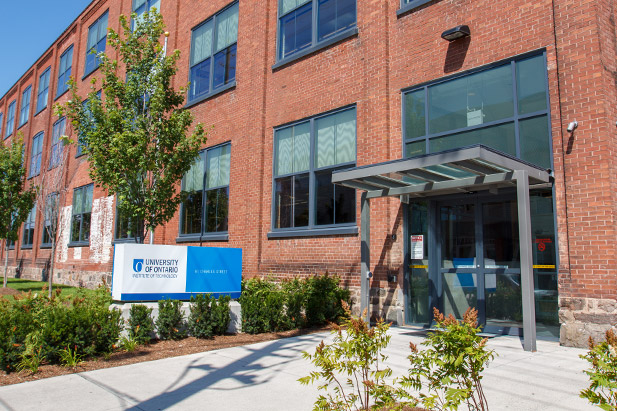 From 'FaceTiming' loved ones to tapping our credit cards at the grocery store, Canadians are very much aware of how quickly we come to rely on new technology. How is technology changing what we need and expect from the law? What would it mean to see the law itself as a kind of technology? Is it a technology of justice or injustice?
The Faculty of Social Science and Humanities at the University of Ontario Institute of Technology will explore these questions in a series of public panels from Thursday, January 25 to Saturday, January 27.
Hosted by the Legal Studies program, Technologies of Justice (ToJ) is a conference where university experts will piece together an understanding of the complex relationships between law, technology and (in)justice.
"Too often studies of law and technology are compartmentalized with a focus on a selected policy problem or area of expertise," says Thomas McMorrow, PhD, Associate Professor of Legal Studies, and ToJ co-organizer. "It is impossible to fully appreciate such questions without the 'big picture' of how technology is conceived and utilized, from private day-to-day activities to commercial and government operations."
Intended for academics, students, policymakers and the general public, panel discussions will cover such areas as:
construction of intimacy and sexuality
cyberspace
evidentiary record-keeping
immigration processing
institutional practices
labour and employment relations
legal education
tribunal decision-making
The ToJ conference events take place Friday, January 26 and Saturday, January 27 in the 61 Charles Street Building at the university's downtown Oshawa location.
The keynote panel, exploring Crown-Indigenous treaties as technologies of justice, will be held at the Robert McLaughlin Gallery (72 Queen Street, Civic Centre, downtown Oshawa) at 5:30 p.m. Friday evening.
Preceding ToJ, on Thursday, January 25 the faculty will host an afternoon symposium on climate change to respond to the UNESCO Declaration of Ethical Principles on Climate Change. These sessions will take place in Bordessa Hall (55 Bond Street East, Oshawa), Room 524.
Schedule (please refer to uoit.ca/justicetech for specific itinerary, panel topics and participants)
Thursday, January 25. 1:30 to 6:30 p.m.

Symposium on Addressing Climate Change: Law, Technology and Environmental Ethics

Friday, January 26, 9 a.m. to 5 p.m.

Technologies of Justice Day 1

Friday, January 26, 5:30 p.m.

Keynote: Exploring Crown-Indigenous treaties as technologies of justice (Robert McLaughlin Gallery)

Saturday, January 27, 9 a.m. to 4 p.m.

Technologies of Justice Day 2
Journalists and the public are welcome to attend any of these events.
Media contact
Bryan Oliver
Communications and Marketing
University of Ontario institute of Technology
905.721.8668 ext. 6709
289.928.3653 (cell)
bryan.oliver@uoit.ca