Trajectories of black youth achievements: Challenges and possibilities
Informed discussion highlights university's Black History Month event
February 21, 2018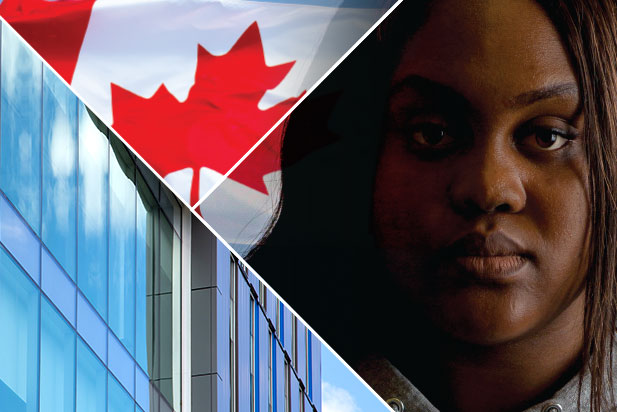 The questions asked during the University of Ontario Institute of Technology's Black History Month event initiated an in-depth and thought-provoking conversation between panelists, and the many individuals who attended on February 7:
Why do many young black students in Canada feel alienated or powerless within the educational system?
Why are black youth over-represented in the criminal justice system?
Do elementary and high school curricula across Canada do enough to ensure an inclusive representation of contributions made by black Canadians?
What systemic barriers disrupt the trajectories of black youth to achieve all that they can be?
Why, in 2018, do we still talk about the 'first' black to hold a particular distinction?
These themes, and a call to 'change the narrative', provided an inspiring backdrop for the university's annual Black History Month celebration. Four university faculties (Business and Information Technology; Education; Energy Systems and Nuclear Science; and Social Science and Humanities) combined their expertise and energies for an evening of powerful discussion featuring a wide range of community leaders.
Panelists included:
Granville Anderson, Member of Provincial Parliament, Durham
Sandy Hudson, Co-founder, Black Lives Matter
Carl James, PhD, Jean Augustine Chair in Education, Community and Diaspora, York University
Elizabeth (Dori) Tunstall, PhD, Dean, Faculty of Design, OCAD University
Janelle Younge, Youth Advocate, Catholic Children's Aid Society
Faculty of Social Science and Humanities researcher Wesley Crichlow, PhD is an interdisciplinary youth scholar and community activist. He works with socially and economically disadvantaged youth, and engages in youth and community empowerment, a driving force behind the university's Black History Month celebration.
"Black history is everyone's history, and when it is not reflected across the system, some people feel marginalized," says Dr. Crichlow. "Respect for inclusivity and diversity is very much about the politics of hope. Young people need to be able to dream of what is possible in order achieve those dreams. Our panelists aimed to not just advance the discussion, but to also be catalysts for real change: changes in curricula that no longer overlook critical aspects of Canadian history and true changes in workplace diversity. Equity means not having to change your identity to be able to do what you want."