University welcomes Canada's historic commitment to research, infrastructure and entrepreneurship
Budget 2018 promises more than a billion dollars in new funding for investigator-led research
February 28, 2018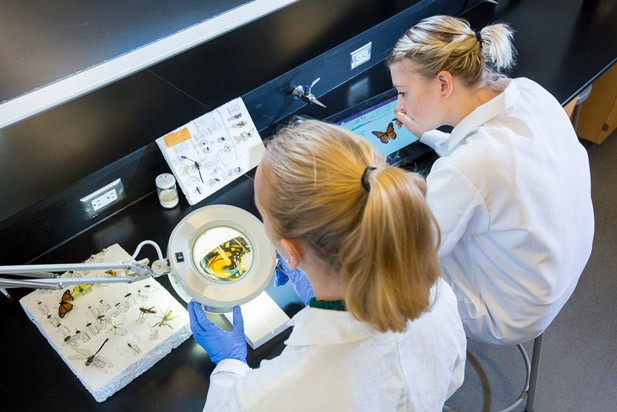 OSHAWA, ONTARIO - The University of Ontario Institute of Technology, its students and researchers stand to benefit from the historic increase in science and university research funding announced in the Government of Canada's 2018 Budget.
Canada's Finance Minister, the Honourable Bill Morneau, tabled his 2018 Budget in the House of Commons on February 27. Canada's universities will benefit from the biggest investment in science and university research in Canadian history. The budget promises $925 million in new funding for investigator-led research through Canada's three federal research councils over the next five years.
The federal budget proposes an increase of $354.7 million each for the Natural Sciences and Engineering Research Council and the Canadian Institutes of Health Research over the next five years, and $215.5 million for the Social Sciences and Humanities Research Council. An additional $231.3 million over five years is targeted for the Research Support Fund—a critical program that assists universities with the institutional costs of research, such as facility costs and technology transfer supports.
The budget also aims to achieve greater diversity among research funding recipients, including improved support for women, underrepresented groups and early-career researchers. The budget also calls for a $105 million in funding dedicated specifically to supporting women entrepreneurs; this funding would be delivered through regional development agencies.
Quotes:
"Innovations in advanced manufacturing, health care, energy and the environment depend on research done at universities. Our university welcomes the federal government's renewed commitment to scientific and university research, as well as its planned investments in research infrastructure."
- Robert Bailey, Interim President, University of Ontario Institute of Technology
"I am pleased that the budget focuses on diversity in science, technology, engineering, arts and mathematics. Ours is a university that believes in the power of entrepreneurship and we also applaud the government's focus on supporting women entrepreneurs."
- Steven Murphy, incoming President, University of Ontario Institute of Technology
Media contact:
Patricia Pickett
Communications and Marketing
University of Ontario Institute of Technology
905.721.8668 ext. 6710
905.809.1675 (cell)
patricia.pickett@uoit.ca