Runners and walkers raise money for high-risk youth outreach program
April 27, 2018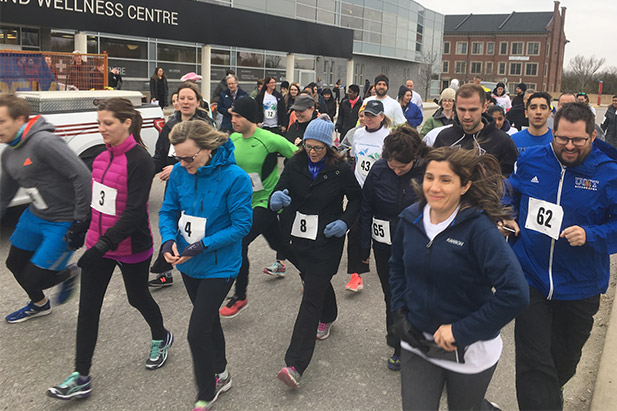 Despite the chilly temperature, the 10th-annual Campus Charity Walk and Run for the Boys and Girls Club of Durham (BGCD) was a resounding success.
Sixty University of Ontario Institute of Technology and Durham College students, staff, faculty and community members braved the cold to participate in the April 3 event at the university's and college's shared campus location in north Oshawa. Twenty volunteers also gave their time to support the cause.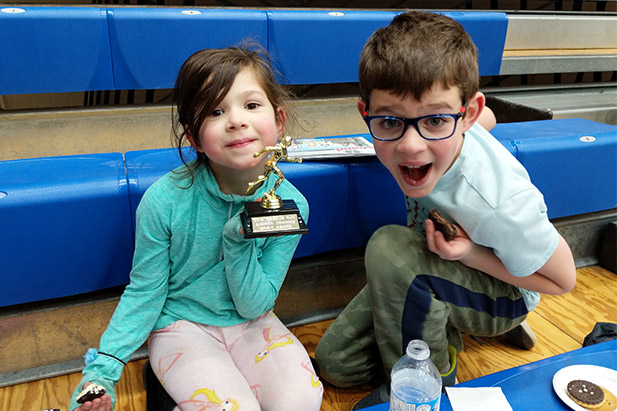 Organizer Carla Cesaroni, PhD, Associate Professor in the university's Faculty of Social Science and Humanities says the event raised $3,350 for the BGCD.
"We had our most successful year ever," says Dr. Cesaroni. "This may be in part because this year people were able to donate and register online for the first time."
Funds raised go directly to the BGCD's Youth Outreach program for high-risk youth. This program is entirely self-funded and relies on charitable donations as well as resources collected through events like this.
"Our sincere thanks to everyone who participated, donated and volunteered to make the Campus Charity Walk and Run possible," said Dr. Cesaroni. "We are so happy that each year the campus community comes together to raise money for this worthy cause and important community partner."
2018 awards:
Fastest men:
John McGown - 15:38
Ben Suter - 16:32
Jared Button - 16:58
Fastest women:
Natalie Yellapah - 20:21
Falon Hurlburt - 20:32
Julia Armstrong - 21:56
Fastest faculty or staff member:
Andrea Craning Best Spirit Award:
Rory and Charlie MacMillan