New technology offers promising method to stop cyberbullying
Andrea Slane, PhD, helping explore effectiveness of anonymous cyberbullying app 'STOPit'
August 1, 2018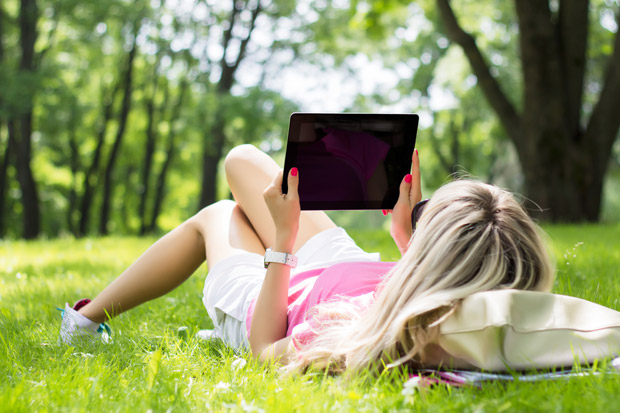 Bullying is a painful and aggressive peer-harassment behaviour that has been a troubling menace for generations of school children. Bullying remains a critical issue in education as school boards try to implement prevention strategies.
In the past two decades, bullying has expanded into new territory. The explosion of new technology and the advent of social media has made it easier for perpetrators to launch online attacks.
Cyberbullying carries the same negative effects on the emotional, social and physical health of children and youth. Yet, there is little research on cyberbullying prevention and intervention programs.
"Perhaps a promising answer to this problem lies in fighting technology with technology," says University of Ontario Institute of Technology researcher Andrea Slane, PhD.
The Associate Professor (Legal Studies) in the Faculty of Social Science and Humanities recently served as an advisor to a Public Safety Canada research report on the merits of 'STOPit', an innovative app that allows student victims to anonymously report instances of cyberbullying.
"Student victims and witnesses to bullying and cyberbullying often do not report incidents to school administrators for fear of being themselves targeted or further targeted," says Dr. Slane. "Students in the study welcomed the idea of an anonymous app that would allow them to make discrete reports to school administrators via their phones."
Under-reporting of cyberbullying is also often attributed to students' belief that reporting won't do any good—that schools won't do anything even if they do report.
"It's important to stress that apps are not a replacement for good relationships between students and school staff," says Dr. Slane. "The small group study in the Ottawa-area simulated bullying in social media channels like Instagram, iMessage and WhatsApp. The early findings suggest apps like the STOPit platform will work best where students trust that school administrators will take reports seriously."
STOPit contains a feature that automatically records the report and requires an administrator to log what sort of action was taken in response (a complementary app used by the school called DOCUMENTit).
More study is needed to assess privacy implications and the app's functionality with a larger test group. Further research will require buy-in at the school board level, from individual schools and from students and parents.
---
Media contact
Bryan Oliver
Communications and Marketing
Ontario Tech University
905.721.8668 ext. 6709
289.928.3653
bryan.oliver@uoit.ca