University's international research co-ops accelerate career prospects while promoting cultural awareness
Engineering students reflect on work placement experiences in India
August 22, 2018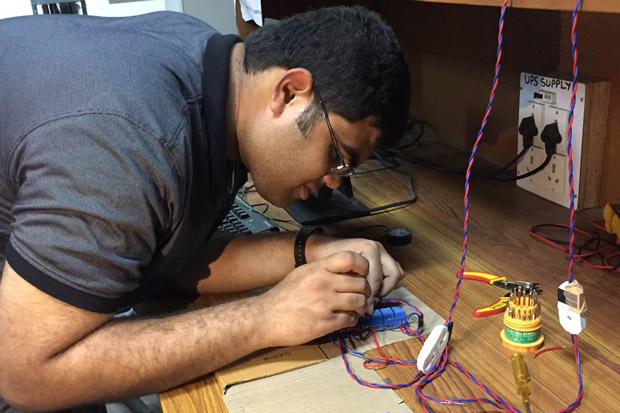 Research co-ops prepare undergraduate students for post-graduate school and help them explore what a career in research looks like. Completing your co-op in another country takes that learning experience to a whole new level. Take it from Kandarp Gandhi and Kevin Francis, two University of Ontario Institute of Technology students in the Faculty of Engineering and Applied Science who completed summer research co-ops at the Indian Institute of Technology (IIT) Ropar in Punjab, India.
Kandarp (Electrical Engineering, class of 2019) researched smart home energy management at IIT Ropar. He focused on non-intrusive load monitoring (NILM), which applies multiple algorithms to monitor a home's main breaker panel to determine how much energy the household uses. NILM is a low-cost way to simultaneously monitor many different appliances and produce an accurate load profile of energy consumption patterns. But the profile can also expose detailed private information such as living conditions, occupancy and a household's family routines. Kandarp's research goal was to find a way to protect customer information while still keeping NILM cost-efficient.
"I sought this opportunity because I was interested in doing research on new upcoming technologies and ideas in the field of power systems," says Kandarp. "Pursuing international research helps you understand things from a different perspective and learn about techniques that have not been implemented in your own corner of the world. You also gain new cultural experiences and explore new ideas. My experience was outstanding and will help me pursue future career and academic goals."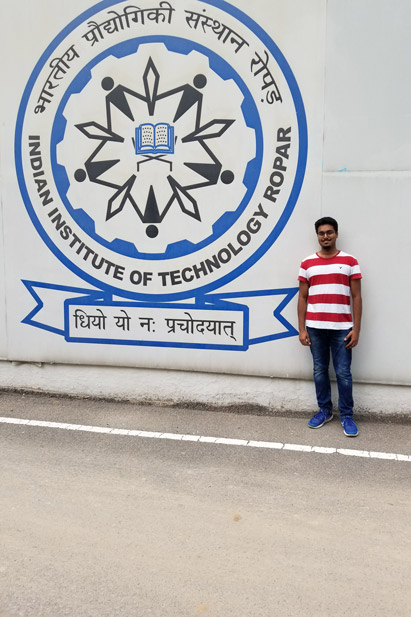 Kevin's (Mechatronics Engineering, class of 2020) research compared two different manufacturing techniques that can be used to create custom products:
Single-point incremental forming (SPIF) uses a round-tipped tool attached to a computer numerical control (CNC) machine or robotic arm to make small incremental indentations into a sheet of material (metal, polymer, etc.) to form it into the desired shape. It has many applications in the automotive and medical field (e.g. manufacturing custom auto parts or medical implants). Unlike the traditional 'deep drawing' sheet-forming technique, SPIF does not require a die to be manufactured first. That makes SPIF a faster and lower-cost alternative when manufacturing small batches of products.
Fused-deposition modelling (FDM) uses 3D computer-assisted design (CAD) data and an extrusion nozzle to construct three-dimensional objects by applying layers of semi-liquefied metal or plastic. Most 3D printers use the FDM method to create prototypes.
Kevin's comparative study will help manufacturers choose between SPIF and FDM for their specific needs.
"My international co-op provided experiences I would not have gained just by going to class," says Kevin. "I learned first-hand how to use manufacturing machinery and industry-leading software. On a personal side, I became more aware of how people live their lives in India compared in Canada. These collective experiences will undoubtedly help me in my career and beyond."
To learn more about the university's Engineering Co-op and Internship program, contact engineering.internship@uoit.ca.
Gallery