Food for thought: University supports healthy eating and learning opportunities
October 4, 2018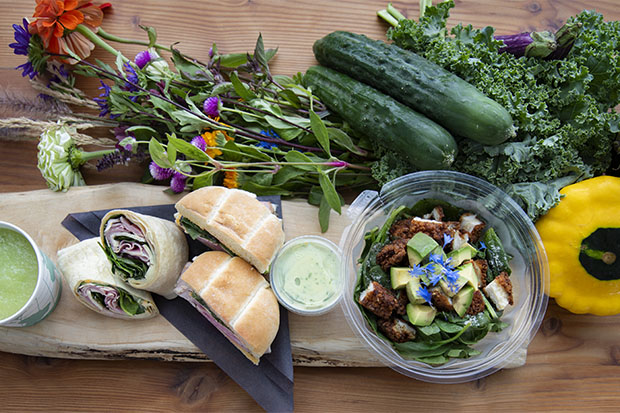 Good nutrition goes a long way in helping university students stay focused and maintain energy levels in class and while studying.
A recent agreement between the University of Ontario Institute of Technology's Shop SIRC and Tuck Shop, and The Pantry at the Durham College (DC) Centre for Food, will help students make healthy eating a priority. 
Shop SIRC (located in the Software and Informatics Research Centre at the university's north Oshawa location) and the Tuck Shop (61 Charles Street Building, first floor) now sell freshly prepared items including salads, sandwiches, breakfast items and single-serving meals made by The Pantry. The selection will vary depending on the seasonal availability of ingredients.
Quotes:
"This partnership is a win-win for all students on our campus. We want to provide University of Ontario Institute of Technology students with local, fresh, nutritious and great-tasting food at an affordable price. At the same time, the university is pleased to support the teaching opportunities the DC Centre for Food provides for its students."
-Steven Murphy, President and Vice-Chancellor, University of Ontario Institute of Technology
Gallery