University thanks its donors on National Philanthropy Day
November 13, 2018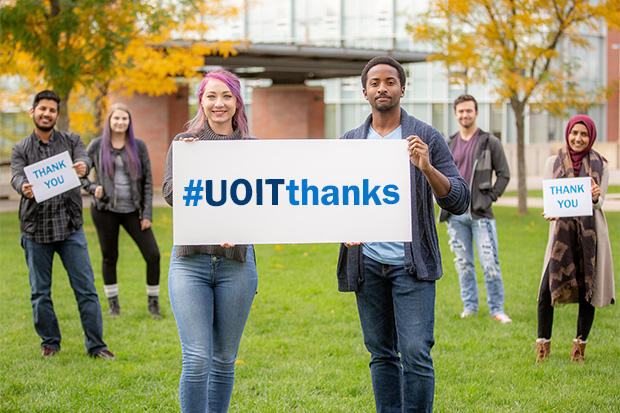 In celebration of National Philanthropy Day on Thursday, November 15, the University of Ontario Institute of Technology thanks its donors for their support over the past 15 years. In 2003, we opened our doors to 947 students. This year, we welcomed more than 10,000 students across our seven faculties and our School of Graduate and Postdoctoral Studies.
To those who supported us on Day 1, and to the many who have joined us along the way, thank you. Last year, your contributions totalled more than $2.9 million. These gifts supported student awards, new academic programs and spaces to provide the experiences students need to become the new generation of critical thinkers.
"Thanks to donor support, we are preparing our students for opportunities to harness technological disruption so they can be a positive force, ready to drive innovation for the world today and tomorrow," says Dr. Steven Murphy, the university's President and Vice-Chancellor.
To learn more about the difference donors have made in the lives of our students, we invite you to watch the National Philanthropy Day 2018 video.