2018 Holiday Food Drive makes season brighter for students in need
January 18, 2019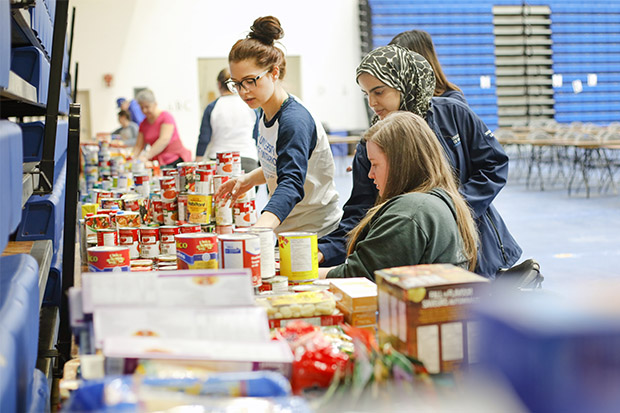 The co-chairs of the annual campus Holiday Food Drive extend their sincere thanks to everyone who helped make the 2018 initiative a resounding success. This year, the drive helped more than 100 students in need.
A longstanding campus tradition, the food drive provides hampers and financial assistance to University of Ontario Institute of Technology and Durham College (DC) student families in need.
"This yearly initiative is such an important one for our students," says Lori Russell, Manager, Information and Client Services in the university's Office of the Registrar, and Co-chair of the drive. "When you have a student in your office who is struggling to afford the day-to-day necessities of life and is worried about providing for their children over the holidays, this type of assistance can be extremely impactful for the student and their family."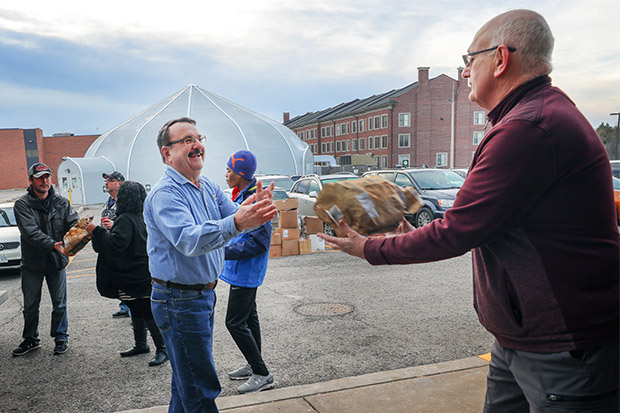 "The success of the Holiday Food Drive would not be possible without everyone who came together for this great cause," says Co-chair Kevin Griffin, a Professor in DC's School of Justice & Emergency Services. "Whether you donated non-perishable food items, packed boxes or spread the word about this great initiative, it all made a difference, thanks to a strong group effort from students and employees at both institutions. I'm proud to say that we were able to pack and distribute 105 hampers."
The campus Holiday Food Drive is organized annually by the university and college, together with the Kinsmen Club of Oshawa, the UOIT Student Union and Durham College Students Inc.