Expanding international exchange opportunities
Oshawa Hungarian Culture Club unveils award for university students
January 24, 2019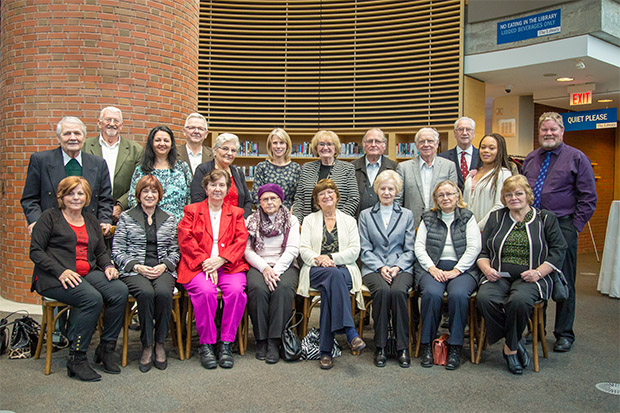 University of Ontario Institute of Technology students will benefit from new studying abroad opportunities, thanks to a $75,000 donation from the Oshawa Hungarian Culture Club.
The Oshawa Hungarian Culture Club Study in Canada Award provides $2,000 each year to a full-time University of Ontario Institute of Technology undergraduate student studying at University of Pecs in Hungary. Preference will be given to students who demonstrate an understanding of and/or appreciation for Hungarian culture. The university's Student Awards and Financial Aid office will select the recipient in consultation with the International office.
In addition, each year $1,000 will go to a full-time undergraduate student of the University of Pecs studying at the University of Ontario Institute of Technology.
Participating in an international exchange has many benefits for university students: while abroad, they build professional relationships, develop new interests and valuable skills they can use in their academic, professional and personal lives, and prepare for leadership roles on and off campus.
Anissa Clarke (Bachelor of Commerce (Finance), class of 2015) describes her academic exchange experience in Pecs, Hungary in 2013 as life-changing and enriching.
"At orientation we were introduced to our Hungarian mentors who made Hungary feel like home," she says. "Throughout my exchange, I met other students from around the world and learned about their cultures, tried new foods and learned about speaking each other's languages."
"International exchanges and study-abroad programs are an important experiential opportunity for our students to learn about other cultures and broaden their thinking about issues from a different perspective," says Susan McGovern, Vice-President, External Relations and Advancement, University of Ontario Institute of Technology. "These exchanges create new networks for our students that can help open doors they may have never considered before embarking on a term at a partner university. The University of Ontario Institute of Technology's partnership with the Oshawa Hungarian Culture Club creates a legacy within our community that honours culture, education and growth."