UOIT Motorsports defines accelerated learning outside the classroom
Team gearing up for international June competition in Nebraska
February 4, 2019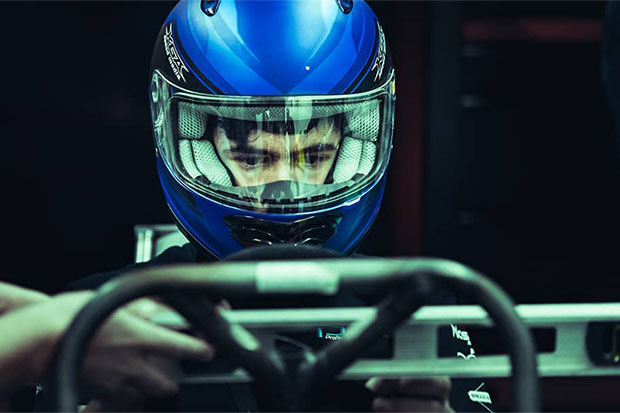 'Hands-on opportunities to apply knowledge in a real-world environment' aptly describes the student-learning atmosphere at the University of Ontario Institute of Technology (UOIT). Among many examples of students venturing beyond the boundaries of labs, lecture theatres and curriculum is an enterprising group known as UOIT Motorsports. 
UOIT Motorsports is dedicated to researching and developing automotive propulsion technologies by putting its technological discoveries to the test in the arena of automotive competition.
Don't be fooled by the team's moniker though. Motorsports is very much a multidisciplinary effort at the university, bringing together top students from the faculties of Business and Information Technology, and Health Sciences, along with Engineering and Applied Science. In addition to fine-tuning engines, machines and software, the team also focuses on vital aspects pertaining to business and marketing.
"Being on the team since 2017, I can say the journey has been nothing short of a fascinating learning experience," says Timothy Xu, a third-year Automotive Engineering student (class of 2021). "Everywhere you go, the things you learn here in university can be applied as we learn to work with others and meet deadlines. It's an experience I'd recommend to all future engineering students."
UOIT Motorsports connects to the Society of Automotive Engineers (SAE) and an annual international student engineering design competition in Lincoln, Nebraska known as Formula SAE. The event challenges undergraduate and graduate students to develop a small Formula-style racecar all the way from concept to actual design. The final product, which must adhere to non-professional autocross standards, then faces a series of static and dynamic tests that measure the vehicle's merits against designs by other North American universities.
In Nebraska, UOIT Motorsports will compete in the Formula SAE Electric category.
"Formula SAE has given me a chance to apply my theoretic learning into a real-life application as we try to perfect the art of knowledge transfer," says Evan Medri, third-year Mechatronics Engineering student (class of 2021). "Ultimately we are in the pursuit of bettering ourselves. This remarkable environment provides insight into real-world problems and what to expect as we step into industry after graduation. I have also built so many positive and amazing networking relationships because of Formula SAE."
The team has earned the mentorship of various faculty researchers at the university and support from a widening list of community sponsors. Another advantage for the UOIT Motorsports is its proximity to the university's own Automotive Centre of Excellence (ACE), a high-end research and development centre housing one of the most sophisticated climatic wind tunnels on the planet. Designed as a facility to push vehicles to the absolute limit of what mother nature can throw at it, ACE's array of testing chambers provides an exclusive place to tune and test vehicles for a multitude of terrains.
On the horizon, UOIT Motorsports hopes to engineer an automotive testing event of its own featuring different North American Formula SAE teams. The Formula SAE Aerodynamic Shootout would challenge teams to test their racecars beyond the environment of their design studios for aerodynamic capacity in ACE's wind tunnel, physical durability on its four-post shaker and engine specifications on ACE's dynamometer.
UOIT Motorsports seeks team sponsorships and partners to not only power the minds of future engineering students, but also inspire and impact the community by representing the university and Durham Region on the Global Formula SAE stage. For information on team sponsorship opportunities, contact motorsports@uoit.net or visit uoitmotorsports.com.
Gallery