Ontario Tech Biology student advances to finals in NSERC video contest
May 2, 2019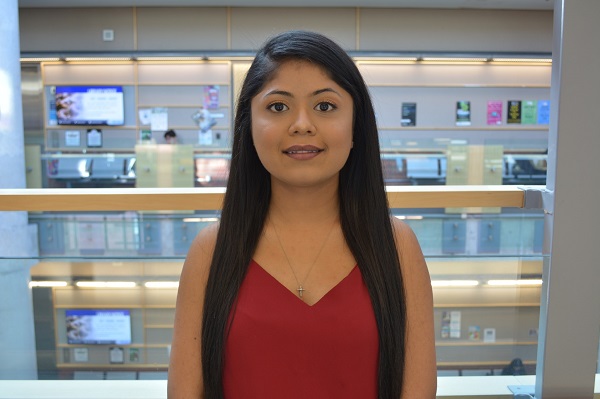 Twenty-five university students across the country are finalists in the Natural Sciences and Engineering Research Council's (NSERC) Science, Action! video contest. Among them is Shreya Jain, an undergraduate Biology student at Ontario Tech University.
Shreya's video on ribonucleic acids will compete to become one of the contest's Final Fifteen cash prize winners (to be announced in later May).
In preparation for completing her degree, Shreya is conducting her fourth-year honours thesis project in the laboratory of Jean-Paul Desaulniers, PhD, Associate Professor, Faculty of Science (FSci). Shreya is investigating a class of molecules called short-interfering ribonucleic acids (RNAs) used to interfere with the expression of certain genes.
Short-interfering RNAs show great promise as next-generation therapeutics, but also produce 'off-target effects' (undesirable side-effects). Understanding these effects will lead to safer and better-targeted therapeutics in the future.
"Better-targeted therapeutics are medicines that have maximal beneficial properties, while exhibiting minimal side-effects," says Dr. Desaulniers. "Until recently, there have not been good methods to understand or predict the undesired side-effects of medicines. Using Shreya's system with short-interfering RNAs, we can now better predict the potential undesired side-effects for this class of drugs."
Shreya was inspired to enter the contest because she likes video editing and wanted to share her thesis experience through this unique video competition.
Shreya plans to start her Master of Science studies in Applied Bioscience at Ontario Tech University. Under the supervision of Denina Simmons, PhD, Assistant Professor, FSci, she will investigate the effects of contaminants on freshwater fish.  
Visit the Science, Action! section of the NSERC website to watch Shreya's video.