Science breaks out of the lab and into the spotlight at Ontario Tech
University co-hosts annual Science Rendezvous festival for youngsters and their families
May 24, 2019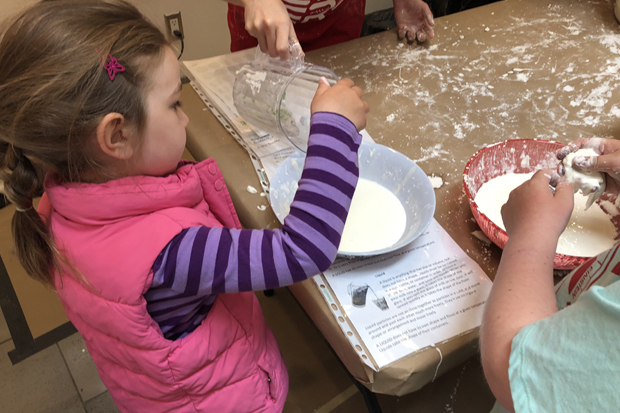 Children are naturally curious and love to explore how the world works. Providing fun, hands-on opportunities for discovery helps kids see how science fits into their everyday lives.  
On May 11, hundreds of children and their families immersed themselves in the world of science, technology, engineering, arts and math (STEAM) at Science Rendezvous, an annual free, full-day science festival co-hosted by Ontario Tech University and Durham College. Using science and their imaginations, the young and young-at-heart participated in experiments, make-and-take-projects and demonstrations, while meeting face-to-face with real scientists and asking them questions about their research.
This year's theme was 'STEAM Big'. Highlights included:
Other activities included launching bottle rockets, making liquid nitrogen ice cream and lava lamps, and operating a hydraulic grabber. Participants also played in the ACE Climactic Wind Tunnel, while experiencing different wind speeds.
"Science Rendezvous is a stellar event for the whole community and especially for youngsters," says Annette Tavares, Science Rendezvous Co-organizer and Associate Teaching Professor with Ontario Tech's Faculty of Science. "These kinds of interactive events present an engaging opportunity for children to start thinking about how science, technology, engineering, arts and math impact their lives and communities. It's exciting to imagine how the interactions they experience today might shape the way they use science and technology in their futures."
Ontario Tech was one of the founding partners for the first Science Rendezvous in 2008. Held simultaneously at universities and colleges in more than 30 cities nationwide, the event is a signature partner of Science Odyssey, Canada's 10-day celebration of discovery and innovation.
Gallery