Want to start a podcast? The Campus Library can help
May 17, 2019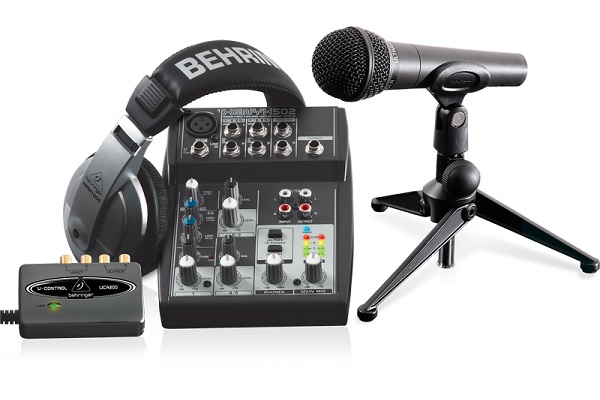 Discover how easy it is to produce a podcast with the Behringer Podcastudio recording kit! You can borrow this kit from the Campus Library for two weeks at a time. The kit includes everything you need for a simple podcast setup:
headphones
mic stand, clip and cable
microphone
mixer/sound board
power adapter
two sets of audio cables
USB audio interface
Library staff have also developed an easy-to-follow guide that explains how to use the kit, where to find music or sound effects, and where to publish it.
Ask for the kit at the Circulation Desk in the North Oshawa Library or the Social Science, Humanities and Education Library.