Ontario Tech University students making the most of new innovative accessibility software
September 9, 2019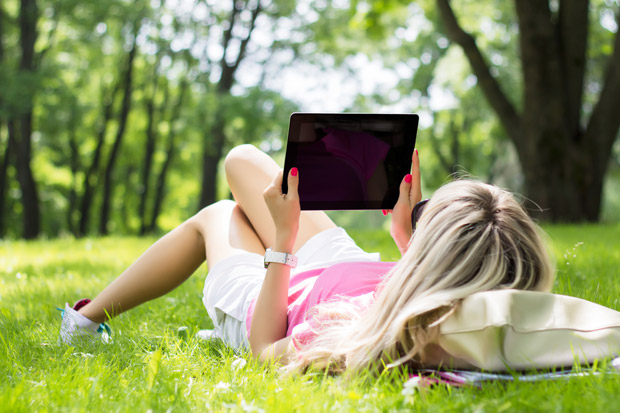 In our modern digital society, devices such as computers, tablets and smartphones have become primary tools for finding information on the Internet. While there are many benefits to these technologies, the Internet is not always equally accessible to everyone, especially those with disabilities.
A recent Statistics Canada survey indicates one in five Canadians aged 15 years and over has one or more disabilities that limit them in their daily activities. Additionally, people with vision, hearing, motor, and cognitive disabilities may all experience unique challenges when using a computer or accessing the Internet. Common barriers include:
Websites that aren't designed or developed to accommodate screen readers.
Audio files that aren't properly captioned or transcribed.
Difficulty reading, clicking or scrolling through a website.
Ontario Tech University is dedicated to providing all students with an inclusive, accessible and barrier-free website. Thanks to a generous donation from Toronto, Ontario-based eSSENTIAL ACCESSIBILITY (eA), students can access text-to-speech and speech-to-text software, as well as a suite of keyboard, mouse and touch-replacement solutions that will enhance the digital experience for students with disabilities.
Students can use eA on the university website, MyCampus and Blackboard. The software makes it easier for them to post on discussion boards, submit assignments and tab between web pages.
Who benefits from eA?
People who have trouble typing, moving a mouse or reading due to:
stroke/paralysis
multiple sclerosis
cerebral palsy
dyslexia
limited proficiency in English
other learning or reading issues
How does eA work?
Simple to use, the eA app downloads in moments and is Windows, Android and Mac-compatible. Download the eA app.
App support
Email eA or call 1.866.333.3909. To learn more, check out eA's about us and resources pages, or read the company's blog.
Quotes:
"eSSENTIAL ACCESSIBILITY offers students an alternative way of interacting with Ontario Tech University's website and learning management tools. This software will also benefit students who require technology-based supports as a result of functional challenges they experience. The ability to offer our students this software demonstrates Ontario Tech's commitment to providing an inclusive and disability-friendly presence in our campus community."                                                                                                                                               -Monica Jain, Director, Careers, Counselling and Accessibility, Office of Student Life, Ontario Tech University
"I liked how easy it was to use eSSENTIAL ACCESSIBILITY, and how much control it gave me when using features such as voice commands and the hands-free mouse. I was also able to adjust the settings of these features to suit my needs. The user manual helped me understand all of the different features. From my experience, eSSENTIAL ACCESSIBILITY will make learning more equitable by allowing students to get the most out of the online classroom environment."                                                                                                                           -Current student at Ontario Tech University