Ontario Tech University empowers student learning experience through open educational resources
November 1, 2019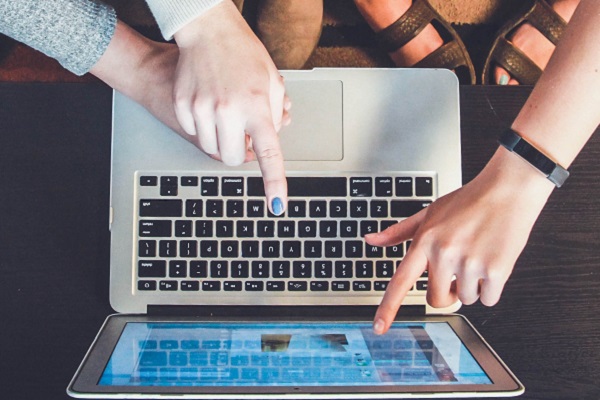 Ontario Tech University adapts to the ever-changing educational landscape by exploring the most effective ways to deliver flexible and dynamic learning.
One approach Ontario Tech champions is the deployment of open educational resources (OER) in academic programs. Part of a larger, global strategy called 'open education', OER is free educational material hosted online and available to anyone.
Licensed under Creative Commons, OER removes barriers to education associated with the traditionally high cost and restricted access to learning resources such as textbooks, assessment programs and articles. The system creates an environment of collaboration in the classroom through the open sharing of knowledge between students and professors.
How does OER benefit students?
OER allows students to benefit from and participate in active learning materials that will continue to evolve and change in a digital age.
OER gives students immediate access to their learning materials so they can immediately participate fully in class.
Students no longer have to wait for financial aid money to buy textbooks.
By helping students save textbook costs (an average of $773 a year), they can allocate money toward other expenses. Ontario Tech students collectively saved more than $500,000 in textbook costs this past year alone.
Why is OER important to Ontario Tech?
OER optimizes the power of the Internet, allowing rapid and free distribution of learning materials
OER enables students to access knowledge, connect and collaborate with their professors and each other using their preferred method: through a device/tablet or low-cost printed materials.
By encouraging OER in classrooms, Ontario Tech is better serving the financial and educational needs of students.
Open Educational Resource Day at Ontario Tech
To underscore its commitment to OER, Ontario Tech hosted an Open Educational Resource Day (OER Day) on November 1 where faculty, staff and students participated in a variety of workshops and information sessions, including:
How OER creates learner empowerment and engagement.
How to adopt OER in the classroom.
Debunking OER myths.
Information on copyright.
OER advocacy.
Quotes:
"At Ontario Tech University we do things differently. We are committed to producing the best and brightest graduates by seizing the most innovative learning opportunities available. Advocating and adopting open educational resources in our pedagogy empowers our students to learn without limits while consciously engaging with technology."
- Dr. Steven Murphy, President and Vice-Chancellor, Ontario Tech University
"Encouraging an engaging and barrier-free student learning experience is a top priority for Ontario Tech University. Not only do open educational resources ease some of the financial burdens associated with post-secondary education; they also allow for an open exchange of knowledge that challenges traditional notions of how we learn and how we teach."
- Lori Livingston, PhD, Provost and Vice-President, Academic, Ontario Tech University