New professional master's program to advance leadership of nurses in evolving health-care sector
Ontario Tech and Trent University launch collaborative program that focuses on professional practice leadership
January 30, 2020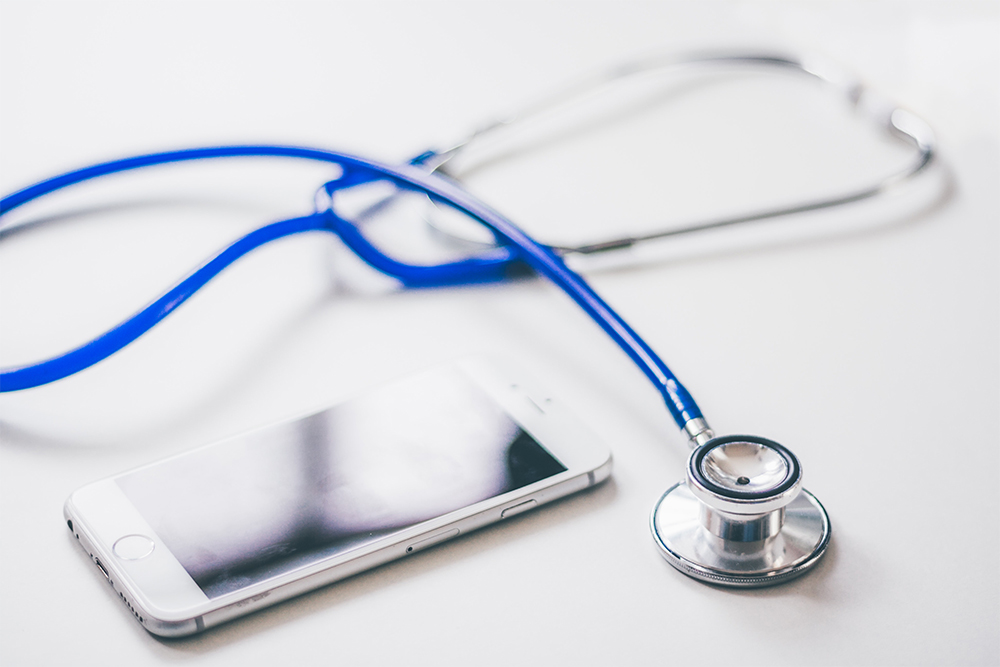 In today's rapidly changing health-care landscape, the demands on nurses continue to grow. The number of patients with chronic conditions such as diabetes, dementia or heart failure is increasing significantly, while at the same time, health-care providers look for ways to improve the efficiency and quality of health-care services. In this environment, leadership in the field of nursing is needed more than ever.
To address this evolving need, Ontario Tech University and Trent University have launched a collaborative graduate degree program: the Master of Science in Nursing (MScN), Professional Practice Leadership.
Building on the foundation of strong undergraduate nursing programs offered at the two institutions, the new MScN degree is aimed at registered nurses who seek to move into leadership positions.
MScN graduates will play a critical role as the health-care landscape undergoes unprecedented change. Key priorities for practitioners include tighten collaboration between health-care providers and integrate new technologies into care services. As many nurses in senior leadership roles near retirement, the program addresses the need for new nursing leaders who have the technological and critical-thinking skills to make complex decisions. 
The new collaborative MScN program will prepare nurses to take on these challenges by emphasizing leadership development and lessons on future-minded topics, such as health-care informatics and technology, and health and public policy. Nurses looking to elevate their role in the health-care sector will benefit from the program's mentorship, interdisciplinary learning, and experiential learning opportunities.
To support participation by current nursing professionals, the program is primarily delivered online, with the exception of a one-week mandatory face-to-face residency component in the first semester.
Application information
The program is open to applicants with a four-year Bachelor of Science in Nursing (BScN) degree (or equivalent) from a recognized institution, as well as registered nurses who do not hold a degree but have 10 or more years of experience.
The first cohort will begin in May 2020.
Applications for admission are open until Friday, February 14.
Quotes:
"With the growing complexity of the health-care environment, the development of future nurse leaders is increasingly important as they engage in roles beyond the bedside. The Ontario Tech-Trent MScN program will empower students to effectively advocate for, and engage in, the design of an improved health-care system. We look forward to building on the program and research strengths of both institutions as we welcome new students as well as those who have previously completed their nursing education at Ontario Tech or Trent."
- Bernadette Murphy, PhD, DC, Dean (Interim), Faculty of Health Sciences, Ontario Tech University
"As the face of health care changes, the way we educate nurses needs to change as well. Trent is proud to be offering a new master's program that helps nurses—new or experienced—hone their skills as leaders in the profession, specifically, by focusing on emerging topics in the sector. Our aim is to produce highly knowledgeable graduates who are able to not only adapt to the shifting landscape of health care but also shape its future."
- Kirsten Woodend, RN, PhD, Dean, Trent/Fleming School of Nursing
Media contacts:
Patricia Pickett
Communications and Marketing
Ontario Tech University
905.721.8668 ext. 6710
905.809.1675 (cell)
patricia.pickett@ontariotechu.ca
Celia Grimbly
Communications & Media Relations Officer
Trent University
705.748.1011 ext. 6180
celiagrimbly@trentu.ca