Ontario Tech experts energizing the community with free May online lectures
Faculty of Energy Systems and Nuclear Science leading a series of presentations on energy and technology topics
April 30, 2020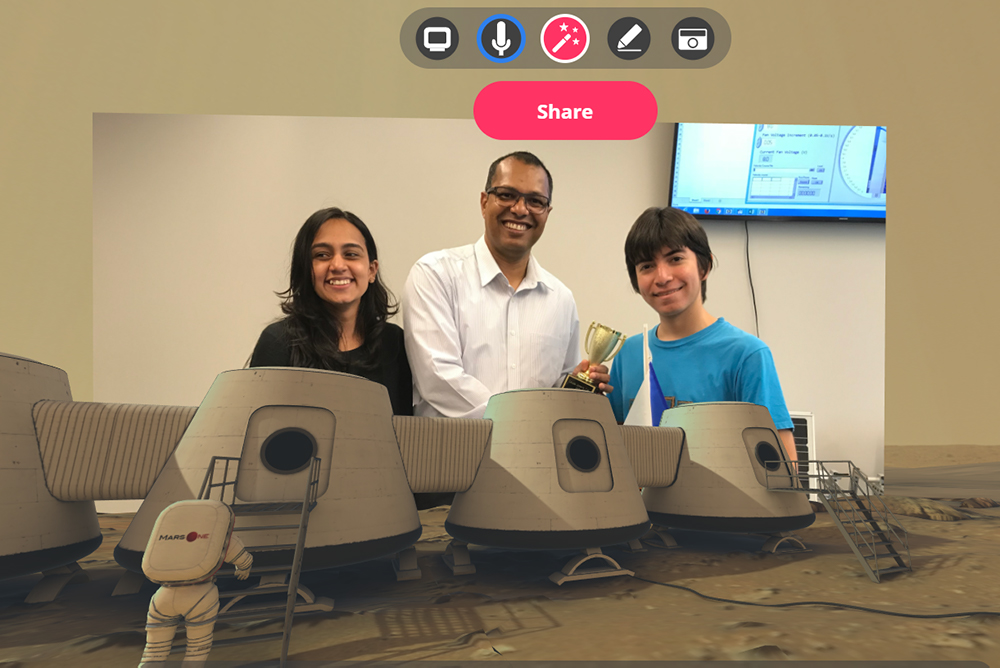 With the ongoing COVID-19 pandemic putting in-person learning opportunities on hold, Ontario Tech University's Faculty of Energy Systems and Nuclear Science (FESNS) has developed a unique plan to share information about its curriculum and related research activities.
During the month of May, FESNS faculty members and a researcher from the Faculty of Business and Information Technology will host a series of online lectures tailored for high school students and teachers. The series begins Tuesday, May 5.
"The goal is to get prospective students excited about the amazing opportunities that exist in the energy sector, particularly in nuclear engineering and radiation science," says Sharman Perera, Associate Teaching Professor and Laboratory Manager, FESNS. "While the community can't visit our amazing facilities at the moment, the next-best thing is to invite people to virtually explore on an online platform all we offer and do. We've put together a powerful lineup of topics and experts from multiple faculties."
Up to 250 participants can log in to each lecture on a first-come, first-served basis. Lecture details have been shared with dozens of school boards and hundreds of teachers through the Ontario Council for Technology Educators. Industry partner support for the lecture series is coming from Burlington, Ontario-based InspireTech Canada and Moltex Energy Canada Inc. in Saint John, New Brunswick.
May lecture series topics and logistics (please contact FESNS for livestream link information)
Lecture 1: Radiation Science and Nuclear Engineering Fundamentals
Tuesday, May 5 from 1:45 to 2:45 p.m.
Presenter: Filippo Genco, Associate Teaching Professor, FESNS
Lecture 2: Renewable Energy
Tuesday, May 12 from 1 to 2 p.m.
Presenter: Jennifer McKellar, Associate Professor, FESNS
Lecture 3: Small Modular Reactors (SMRs)
Tuesday, May 19 from 1 to 2 p.m.
Presenter: Kirk Atkinson, Associate Professor, FESNS and Director of Ontario Tech's Centre for Small Modular Reactors
Lecture 4: Introduction to Virtual Reality (VR) Technology
Tuesday, May 26 from 1 to 2 p.m. (rescheduled from Thursday, May 21)
Presenter: Alvaro Quevedo, Assistant Professor, Faculty of Business and Information Technology
Looking ahead: Ontario Tech Open House (Saturday, May 23)
The FESNS lecture series leads into the next Ontario Tech (virtual) Open House Saturday, May 23, which will include a further Google Hangouts lecture (presented by Dr. Matthew Kaye, Associate Professor), FESNS virtual lab tours, and a roundtable discussion with current students, teaching assistants, instructors and student advisors.
Looking ahead: Smaller Modular Reactor Hackathon Challenge (Saturday, June 6)
On Saturday, June 6, FESNS will stage its virtual SMR X Hackathon Design Challenge, where teams of high school students from across Ontario will be tasked with solving energy source challenges faced by the first human colony on Mars, using software to design the planet's first nuclear reactor.
Media contact
Bryan Oliver
Communications and Marketing
Ontario Tech University
289.928.3653 (mobile)
bryan.oliver@ontariotechu.ca